Clinically Proven Stroke Rehabilitation
Recovery from Stroke
made here

. Reach your goals faster.
When conventional rehabilitation is too slow. Motus is the answer for stroke recovery. Revolutionizing stroke rehabilitation whether you are ten days or ten years after brain injury.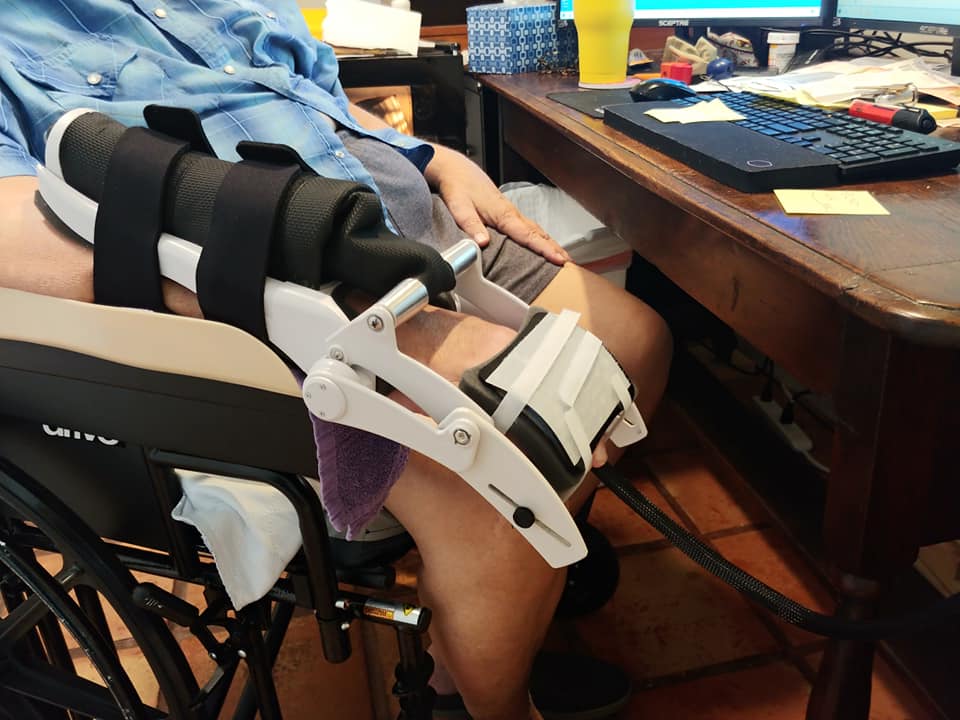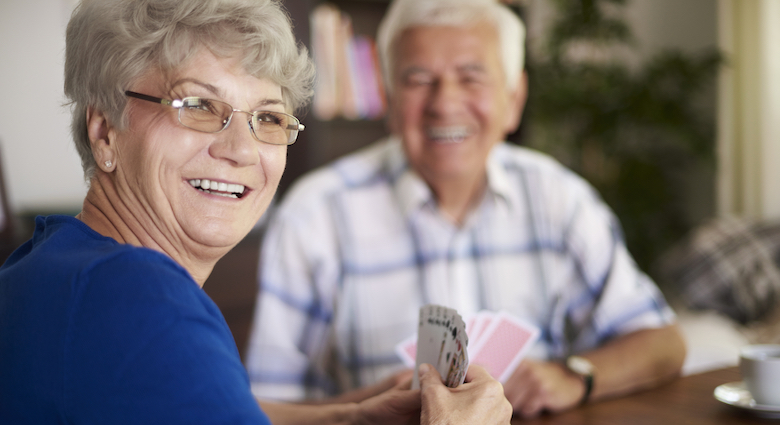 Dr. Dan S
Atlanta, Georgia
"I couldn't use anything on my left side…It's all about repetition, the more you do the more you get out so I can get a lot more out of this by having it at home. As a doctor I can tell you I have tried everything and this has made a difference… The amount of function I have now compared to what I had right after is probably 80% different."

Tim M
Palm Springs, Florida
"…I had very limited movement in my right arm and almost none in hand… Within just a few days I noticed results. I now can make a small fist, grab things… And I haven't even had this machine for a month!…"
read more
Real Stroke Survivors. Real Recoveries.
Functional Gains
made here

. Get back your life.
Hemiparesis from stroke is not your life. This is technology to get you back to the real you. Prove them wrong–those that say you can't get any better. Motus users say they've made more gains in weeks or months than they have in years of traditional rehab.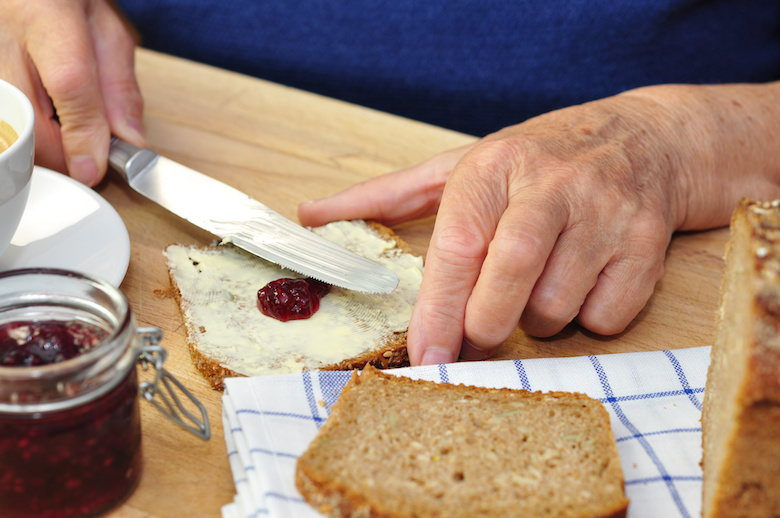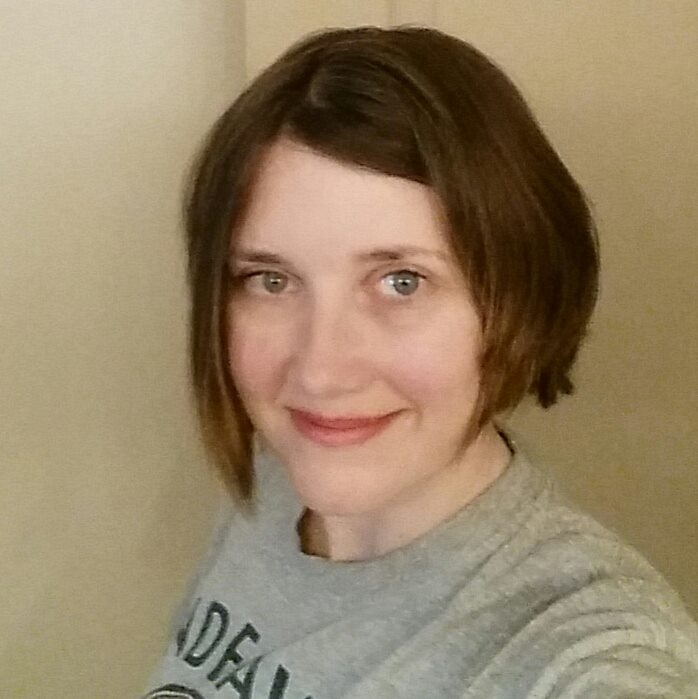 Heather D
Grainer, South Carolina
I have feeling in my hands and fingers. I can start to notice individual fingers moving. I can eat a sandwich now with two hands!!! I have better shoulder extension… Now, I can move my shoulder up all the way and behind my head. All in the span of 9 days!!!!
read more
Your recovery does not end here. Reach your
Full Recovery Goals

.
Trusted by hundreds of clincians and used by thousands of stroke surviviors.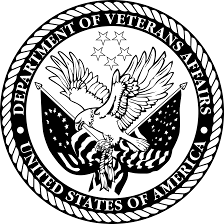 Neuro-Recovery through Rehabilitation Hours
Brain injuries can be debilitating. But no matter how long it's been since your injury or your age, every brain can learn and rewire. Every brain can heal. Unfortunately, there are no shortcuts to relearning your movements other than to put in the hours. The injured brain needs practice, practice, and more practice to make those new connections.
More Rehab Hours, Faster Stroke Recovery.
Science says hours predict recovery.
Clinical studies (Lang, et al. 2015, Lohse, et al. 2014) showcase that higher doses of therapy can result in faster functional gains.
You need more hours.
Stroke and brain injury survivors are getting a fraction of the hours of rehabilitation from the healthcare system.
More Rehab Hours, Faster Stroke Recovery.
Did you make the fastest gains during your in-patient rehab?
Most stroke survivors believe the fastest gains are made during in-patient rehab because of the proximity to their injury date. But that is not the primary reason! You most likely received substantially more hours of therapy (usually 3-5 per day) during in-patient rehab than you do now. This high dosage of hours was the accelerant to your recovery.
How many hours of rehab are you getting now?
Most stroke survivors report receiving 2 hours of out-patient therapy a week, which is significantly less than the recommended amount.
What if you could receive the same hours of therapy as in-patient rehab?
Motus users have seen gains after 15 years post stroke by putting in more hours of rehab per week.
15 Hours
Inpatient Rehab Hours per Week
2 Hours
86.7%
Outpatient Rehab Hours per Week
15-30 Hours
100%
Motus Rehab Hours per Week
Delivering more hours of clinical quality rehab
at home

.
The Motus Hand & Foot robots provide rehab that has been scientifically proven to be of equivalent quality to a skilled clinician.
More importantly there is no cap on the number of hours of therapy. You set the limit for how much therapy you receive. Boost your rehab hours by 10x!
Motus Hand and Foot
Features
What if I
have limited or no movement?
The pneumatic pump in our robots is designed to be used even by those who have no movement.
What if I
have tone or spasticity?
Motus exoskeletons are uniquely designed to be a good fit for hands or feet with these impairments.
What if I
find home exercises too boring?
Motus rehab routines are designed with games to keep you constantly engaged.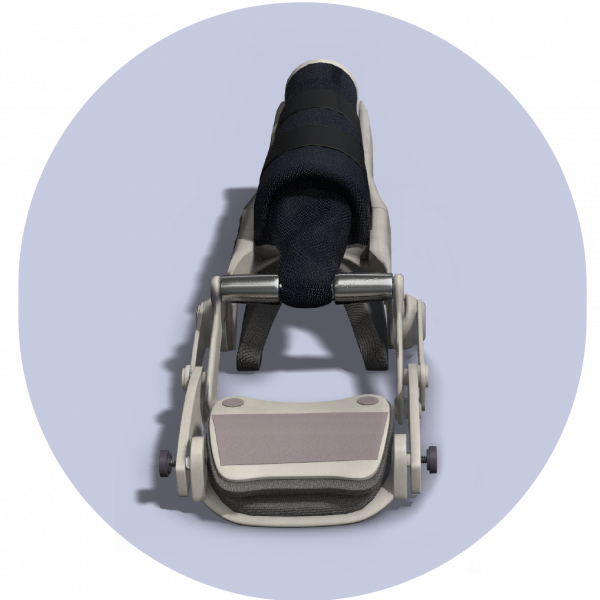 What if I
have transportation issues?
The Motus Hand & Motus Foot are shipped directly to your home and designed to be used independently without need of any assistance.
What if I
don't have a screen?
You don't need a screen! The Motus Hand & Foot are both shipped with a monitor that will guide you through your therapy.
What if I
need a clinician?
The Motus Digital Therapist is built with AI designed to learn your impairments and gauge your progress from data being provided by built-in movement sensors. If you need additional assistance you can sign up for a telehealth session with one of our specialists.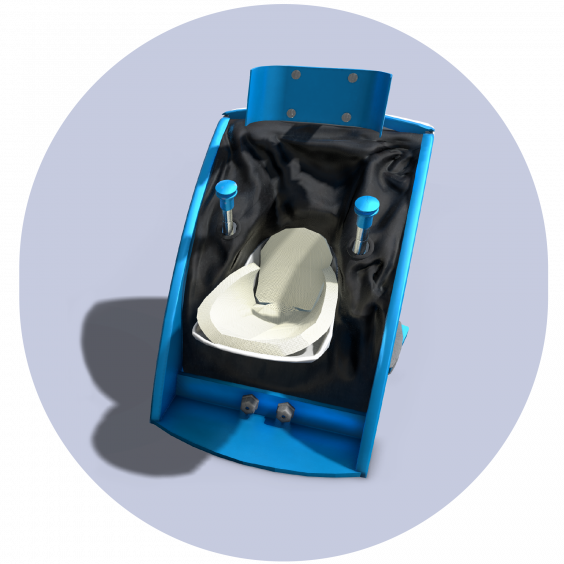 What if I
don't know I'm getting better?
Your reports will give you real time updates on improvement in range of motion and strength. But more importantly you should feel the improvement in your own movement as well.
What if I
want to try before subscribing?
The Motus Hand & Foot come with a 10 Day Risk-Free trial period. Call us to learn about trial options.
What if I
am concerned about costs?
The more hours you put in the cheaper the hourly rate. Most users on average pay $10/hour of use. We encourage you to contact a specialist to discuss pricing options.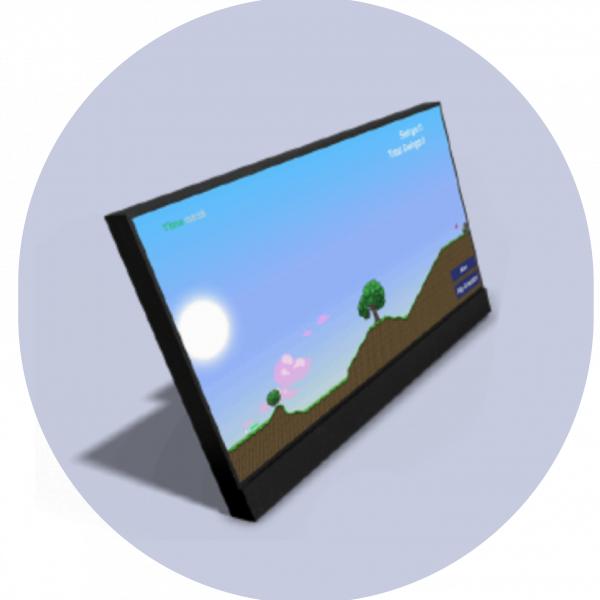 Engineering a $20,000 hospital rehab robot to be
portable and affordable

for the home.
2013
Motus Nova Founded
On a mission to deliver neuro-rehab in every home through robotic exoskeletons guided by AI.
2016
A Decade of Clinical Trials
Designed to speed up stroke recovery by increasing the number of repetitions in a rehab session, clinical studies proved Motus robots can deliver clinical level of care.
Clinical Studies
2017
About 200 nationwide clinic deployments for Hand & Foot Mentor Pro
Motus introduced the first iteration of robots called The Motus Hand & Foot Mentor Pro. They were built specifically for hospitals and cost over $20,000.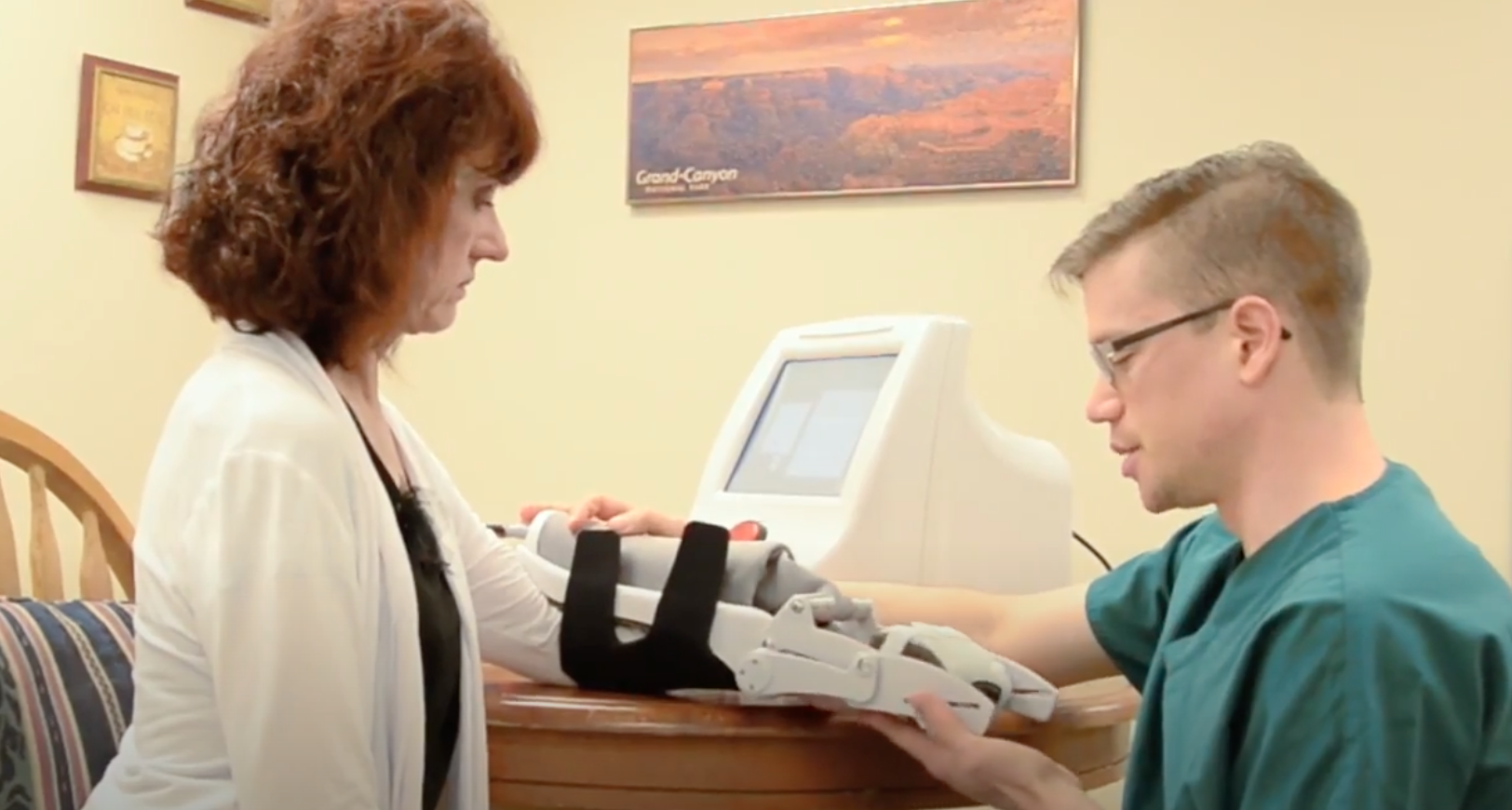 2018
Launched Research & Development to bring Motus into the Home
The hospital setting limited user access to 2 hours per week. For survivors to benefit from the robots, they needed to use them on a daily basis. The only way to make this possible was to bring Motus robots into the home.
We spent 2 years engineering the device with two goals in mind:
Independent use:

Program an AI trained to be a digital therapist
Costs Reduction:

Bring the monthly cost down to $399 per month
2018
Why $399 per month? Matching the average price of out-patient rehabilitation.
The average out-of-pocket cost per hour of outpatient neuro rehab is $50 per session plus the cost of time and transportation.
With two outpatient visits per week, this is about $430 for 8.6 hours of rehab per month for the average stroke survivor
Average Motus users complete 30-50+ hours of rehab per month.
By bringing the cost of Motus robots down to $399, we can reduce the cost of rehab from $100/hr to $10/hr.
2019
Voted Most Innovative Tech Company of 2019 by the Technology Association of Georgia
The Technology Association of Georgia, one of the country's largest technology associations with 30,000+ members, recognized Motus Nova for its innovative applications of gaming to healthcare, financial impact, and likelihood to succeed.
See Full Story
2020
Launched Motus Hand and Motus Foot for the Home
By 2020 we began shipping out the first at home models for the Motus Hand & Motus Foot, increasing access to rehab and providing up to 10 times more rehab for the same price as your current outpatient therapy.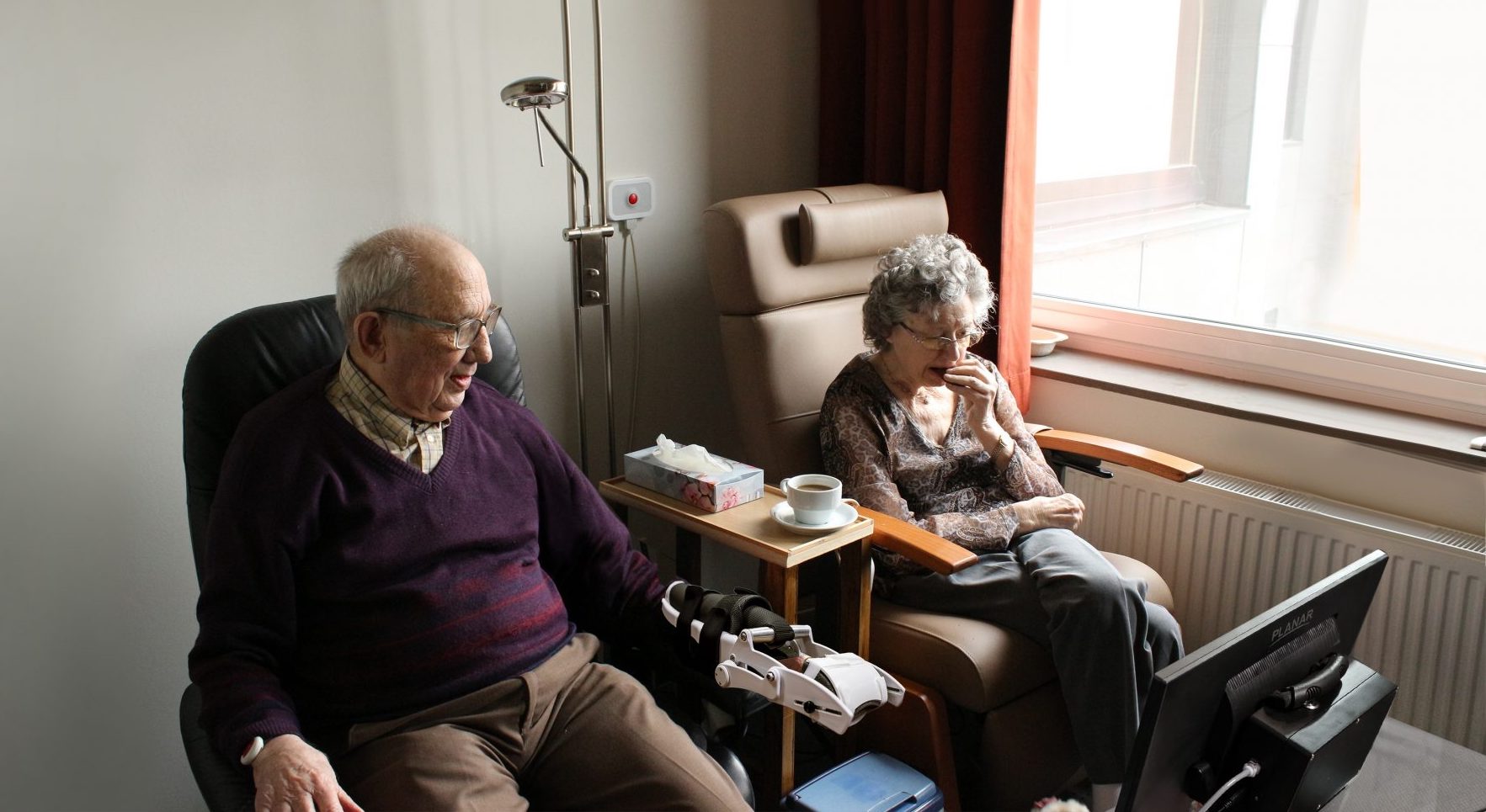 We make the
technology

. Our users make the

recoveries

.
"My husband started the 25 hr challenge on Jan 18. We seen results after the first day. His stroke left his right arm with having hardly any movement. Even manually moving it to bath caused pain. After the first days therapy there was less pain sometimes none. Danny made it, 25 hrs plus. Therapist is very happy with his improvement. At the beginning of Motus we seen the therapist 2 times then she took vacation, the next time she seen him she was very impressed with his strength and range of motion. It has also helped with the pain he was getting from just moving his arm."
Danny T
Caregiver Norfolk, NE
"My son was 2.5 years post stroke when he started using the hand mentor. He has been using it for almost 8 months and what a huge change in his hand! Don't give up. The science of neuro plasticity is real. Your brain can change and get better at any age, anytime. You have to adopt a growth mindset, brain injury or not. Stay strong and stay determined. Fight like you want to get better!"
Faye Yost
Caregiver Mableton, GA
"6 months ago I could NOT consistently lift my wrist to midline before the muscle tone would overpower my wrist strength. But after 6 months of consistent hand mentor usage, I am seeing massive gains in my wrist strength. A lot of people ask me how effective the device is for me, and I can honestly say that the hand mentor has helped significantly in managing and reducing the tone in my wrist and hand. And not to mention increased range of motion and wrist function since starting with the device!"
Maddi Niebanck
Stroke Survivor Chatham, NJ
Your recovery story
starts today

.