>
User Testimonials

Tim M
Palm Springs Florida
"On June 29th I had a stroke. While in Brooks Rehab in Jacksonville, I had very limited movement in my right arm and almost none in hand. It was like I was shot in the arm, near dead My typical response was "I can't." In the following months I made some progress but things were progressing slowly. About a month ago I went on the internet looking for ideas and came across this web cite and with the 25 hour challenge I said what do I have to lose. So I got machine, didn't bother with the directions, and I was off. Within just a few days I noticed results. I now can make a small fist, grab things and hold them where I feel my arm and hand are coming back. And I haven't even had this machine for a month where I'm excited about my prospects. Now coupled with swim therapy a few times a week I'm amazed as I grab the water and move my arms in full rotation. Motus is clearly making me stronger. So going from "I can't" to "look at this, I can." Hope this can help others. In less than 3 weeks I've logged on 28 hours and seen incredible results starting in just a few days. I had a stroke last June and traditional rehab was going slowly. Now I can make a small fist, move my hand and arm, and even scratch my head. So the machine is amazing and easy to use. #25hourchallenge. Last June my right hand was dead. They asked me the most basic things about arm and finger movement where I apologized and said "I can't." So 3.5 months in rehab and I then went home. In home OT was going slow and I saw this and said "why not." And I'm not trying to boast, but every few days I see new results. I now grab some things and feel my hand and arm are now part of me. #motusnova #25hourchallenge another great day. Hand is moving more, just hit 31 hours and playing games and holding a pen–three weeks ago I was nowhere near this point. Going swimming this afternoon and feel so fortunate. Again thank you as I encourage others to do their best."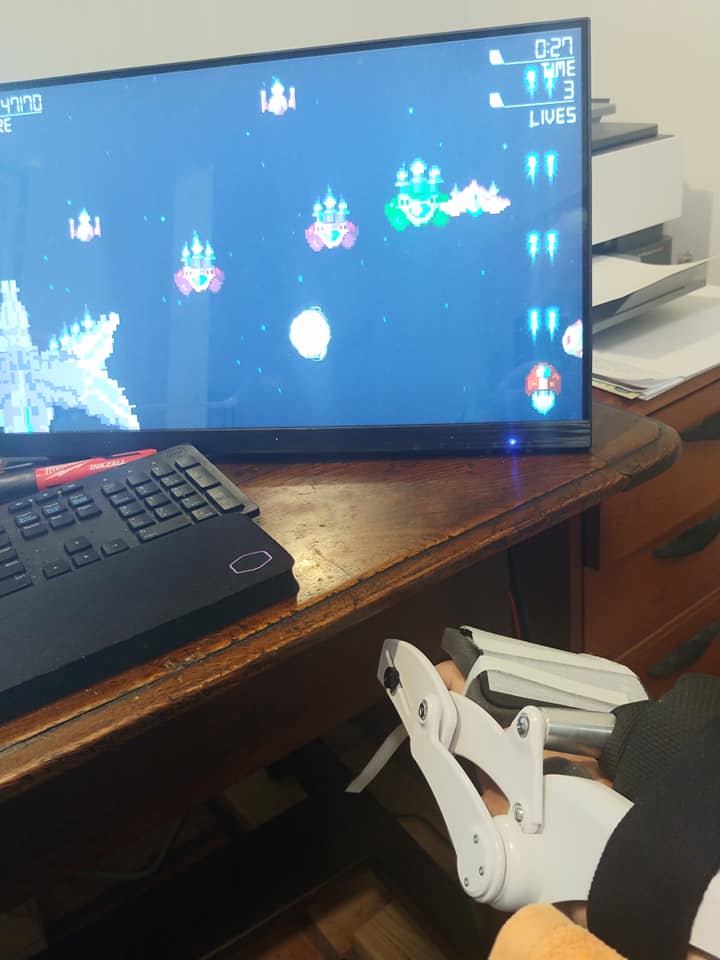 Dr Dan S
Locust Grove, GA
"I couldn't use anything on my left side… It's all about repetition, the more you do the more you get out so I can get a lot more out of this by having it at home. As a doctor I can tell you I have tried everything and this has made a difference…There is something more natural about the program than therapy. The amount of function I have now compared to what I had right after is probably 80% different."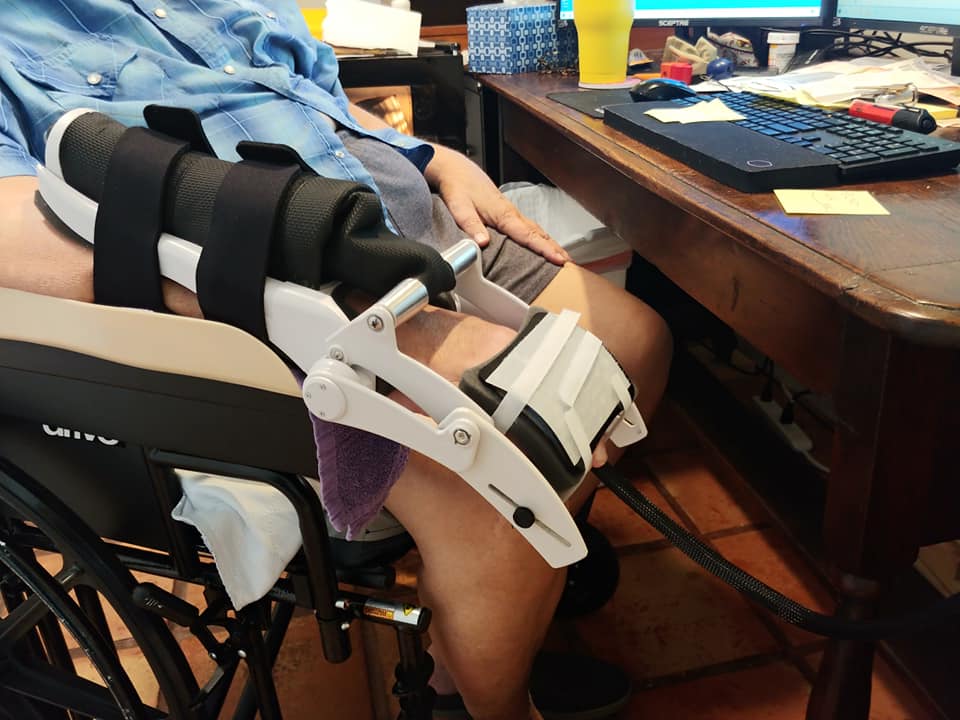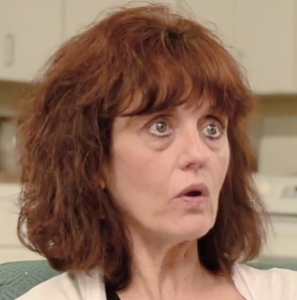 Deborah S
Locust Grove, GA
"I think it's user-friendly when it's specifically designed for your deficits. You do not have to be an IT person to use it. You don't need to move it around after you get it setup…You set the goals with the staff, and you meet those small goals little by little. I think that's important for a stroke survivor. I like the availability. You could exercise and work on your deficit as much as you want. You didn't have to make an appointment. It was in your house. I like that. The ease of operation and the availability. I like that about it."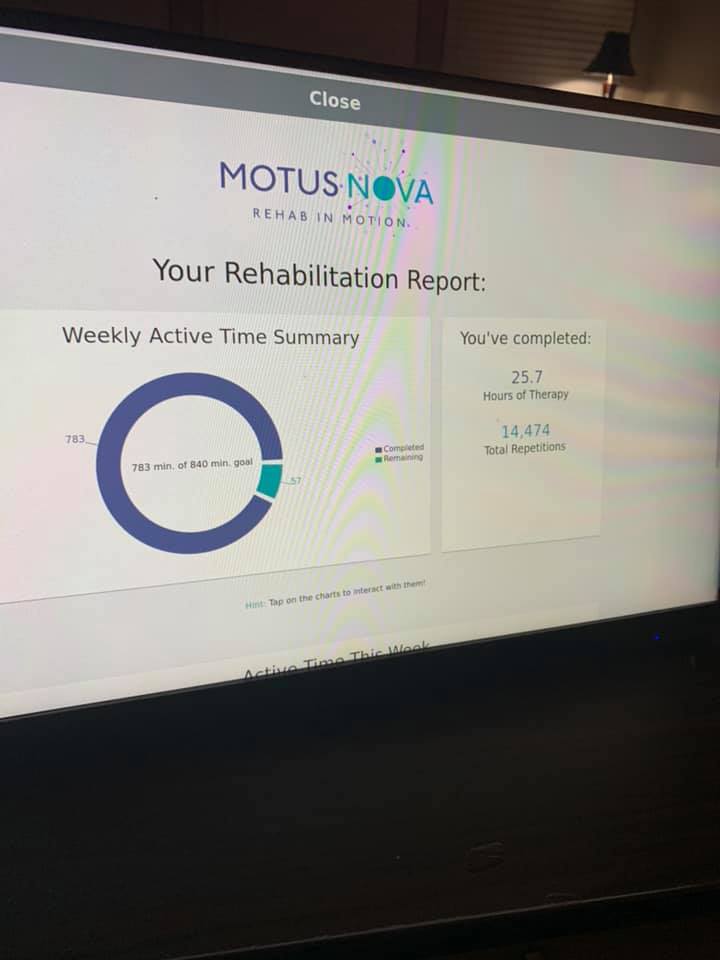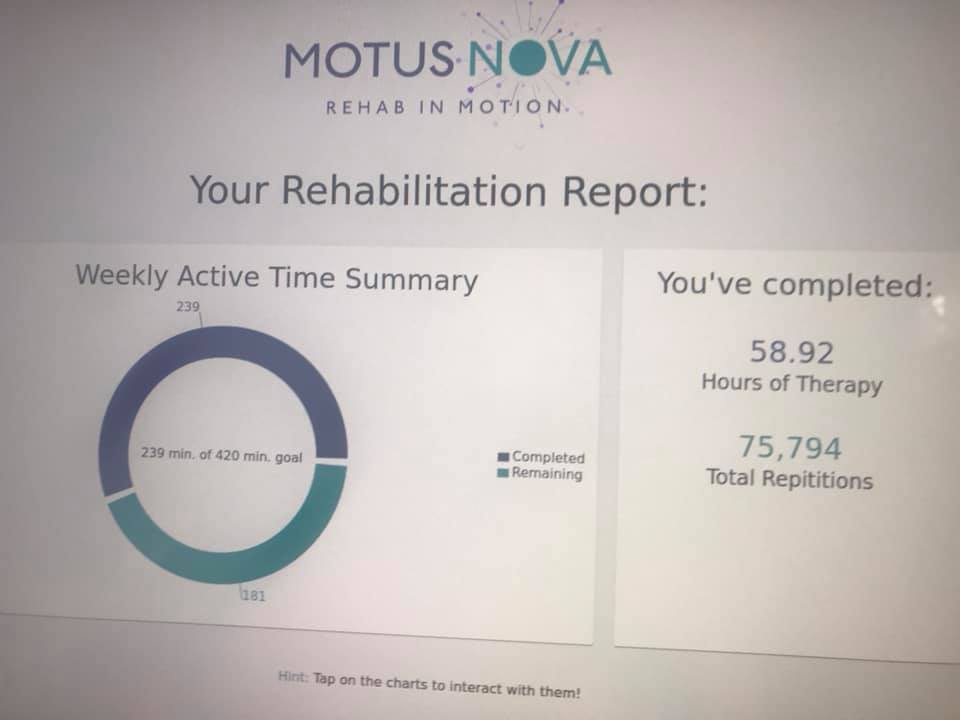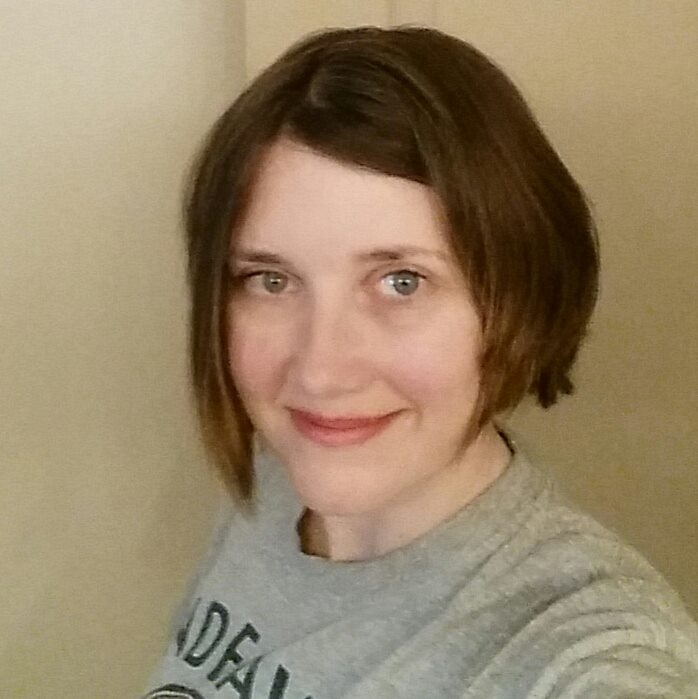 Heather D
Greer, SC
"The hand mentor saved my life!!! I had a basal ganglia AVM that ruptured April 2006. I had brain surgery. A year later, I had Gamma knife radiation to shrink it. It didn't work. I had a second gamma knife radiation. I thought it got the whole thing. Turns out, they only got 60% of it. 2 years ago, the AVM ruptured again and I had to have brain surgery… Again… I have a massive scar and a dent in my skull, but the AVM is gone. My favorite game is the fishing game. 20 minutes of pure bliss! I also like the brick breaker, symphony, and strong man chin up game. I have feeling in my toes, feet, and ankles now. I can move individual toes now. I have feeling in my hands and fingers. I can start to notice individual fingers moving. I can eat a sandwich now with two hands!!! I would always hyperextend my knee and raise my hip lift my trunk. I don't have to do that anymore! I can do heel raises and externally rotate my foot finally 14 years of internally rotating my foot and having severe ankle sprains from that!!! I have better shoulder extension. Now, I can move my shoulder up all the way and behind my head. All in the span of 9 days!!!!"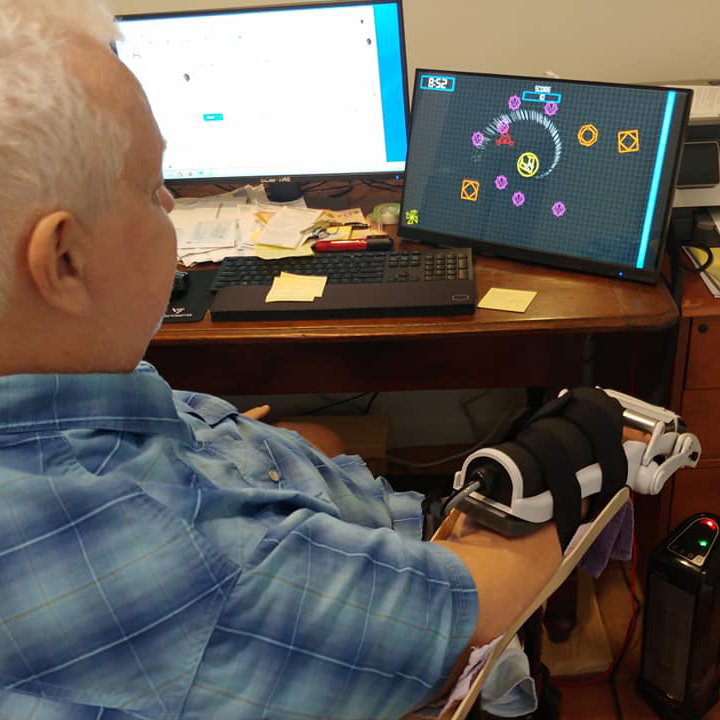 John R
Phoenix, AZ
"I've got a lot more movement out of my hand since these last two projects I've worked on with the Hand Mentor. Now I can pull my pants up and button them without laying on my back and pull them together with one hand. I'm able to stand up and hold it and do things like that. I've enjoyed working with the hand mentor, there's no question about it it's helped me a lot."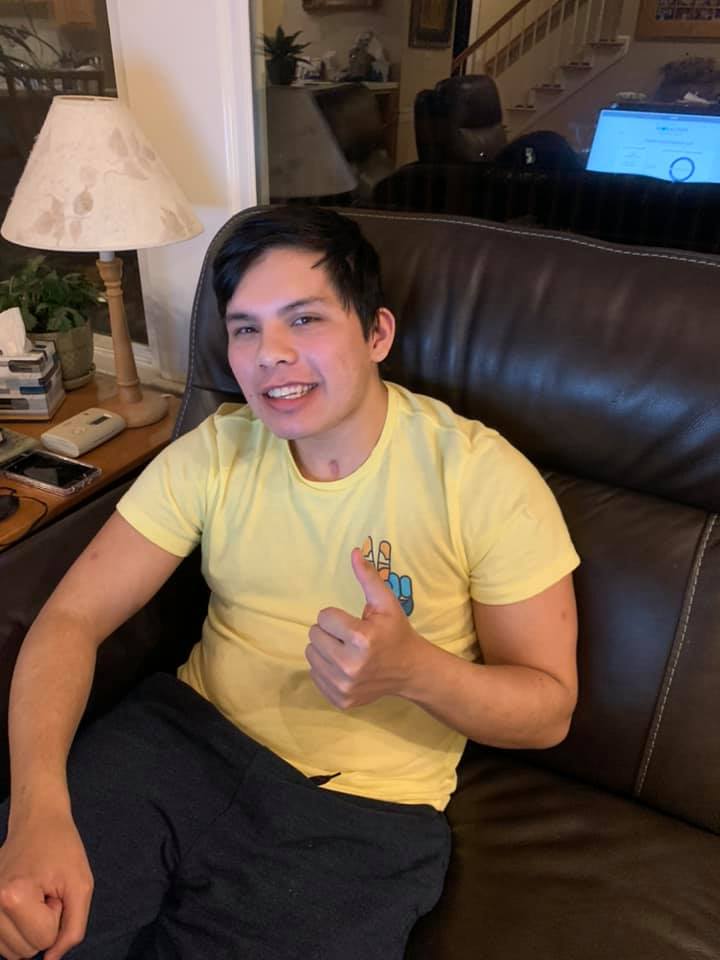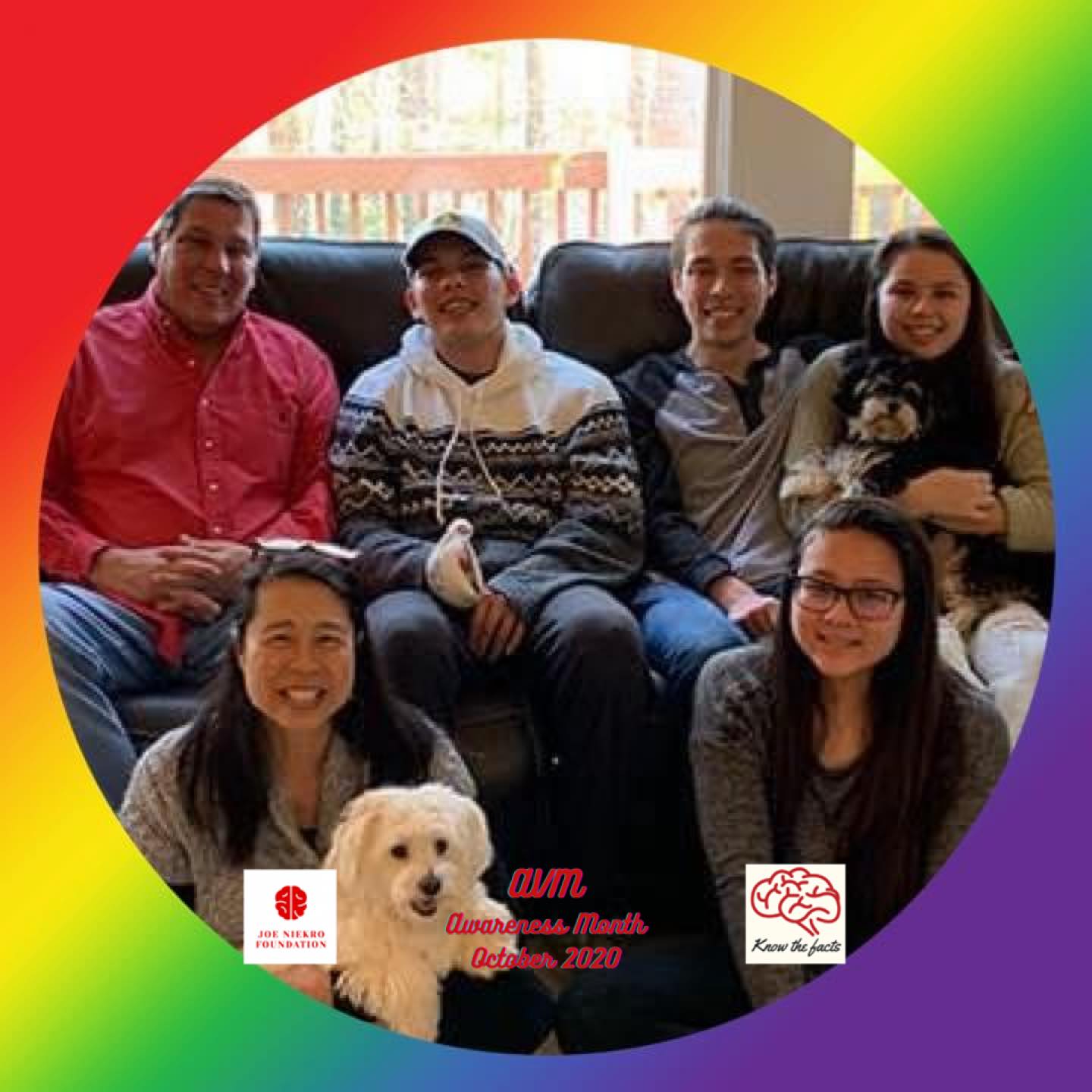 Faye Yost
Atlanta, GA
"My son was 2.5 years post stroke when he started using the hand mentor. He has been using it for almost 8 months and what a huge change in his hand! Don't give up. The science of neuro plasticity is real. Your brain can change and get better at any age, anytime. You have to adopt a growth mindset, brain injury or not. Stay strong and stay determined. Fight like you want to get better!"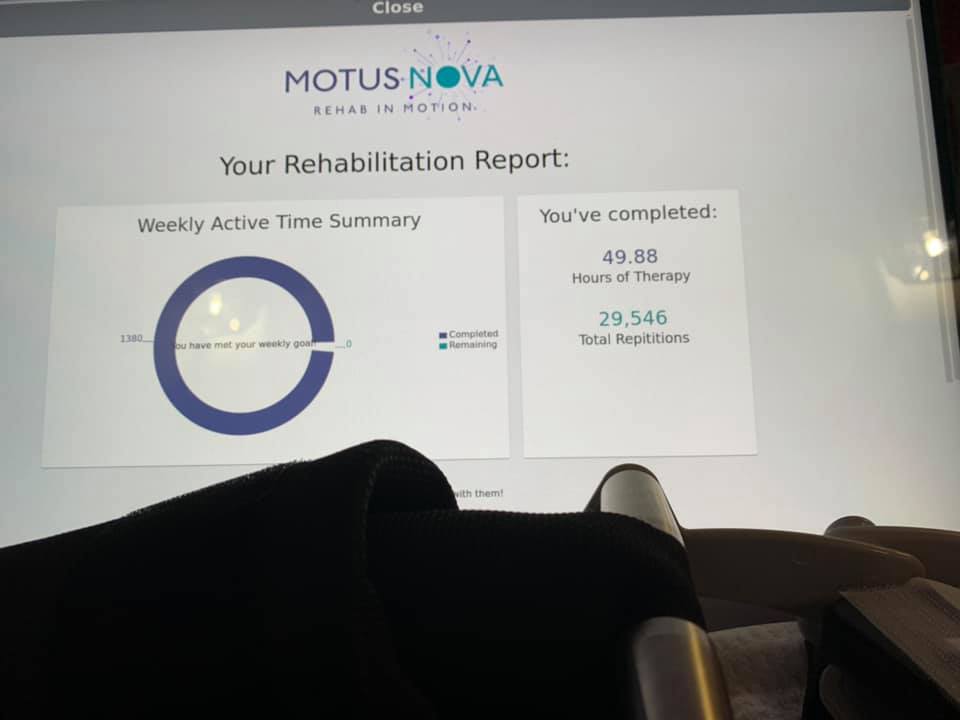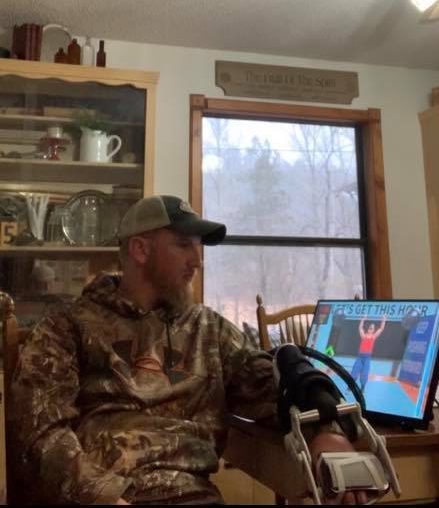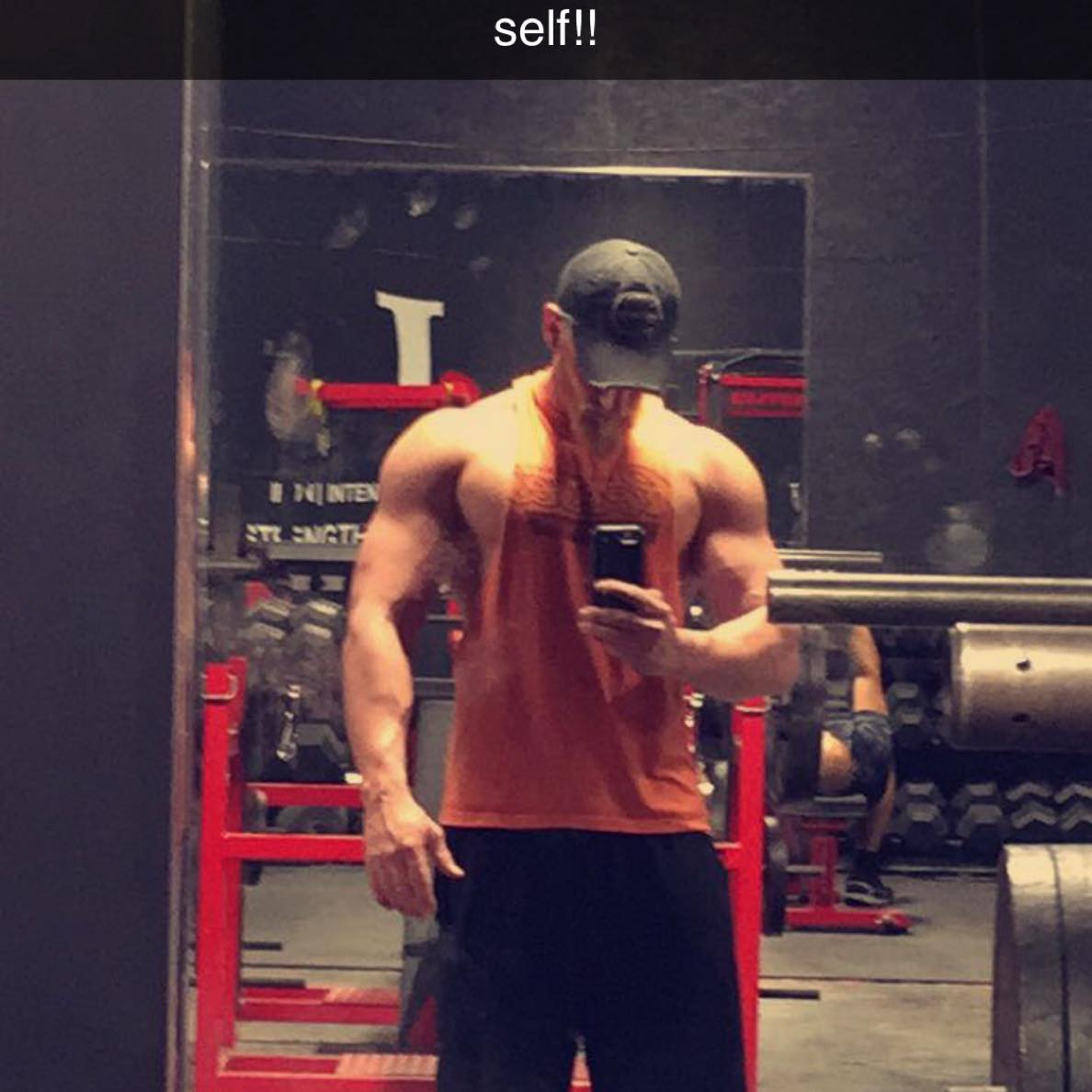 Brandon R
Pottsville, Arkansas
"I got just a few minutes from my 50 hour mark! Get a call and a family member needssome company for a bit so as soon as I get home, I'll complete my 50 hour mark. I plan on another 50 plus before the 17th of next month.I'd like to say I'll make it to 75 but we'll see how that goes. Lol. my hand extension isn't 100% but it's way better than it's been since August 2019. I honestly don't know what to say about it helping my walking cause I go hiking a lot in the woods to help that. I'm too stubborn to stay out of the woods. Lol is is a lot better tho. 42 1/2 hours as of this morning. Stay consistent with a set schedule and playing pretty much all the games so I don't spend so much time changing games while the clock isn't running. Before, when I tried moving my hand down at the wrist, it froze solid. Could not do it but I'm starting to see improvements on that!! Putting in the work with my @motusnova finally finished my first 25 Hour Challenge i will definitely be doing some more changes to maximize the speed and quality of getting the function of my wrist and hand back!!"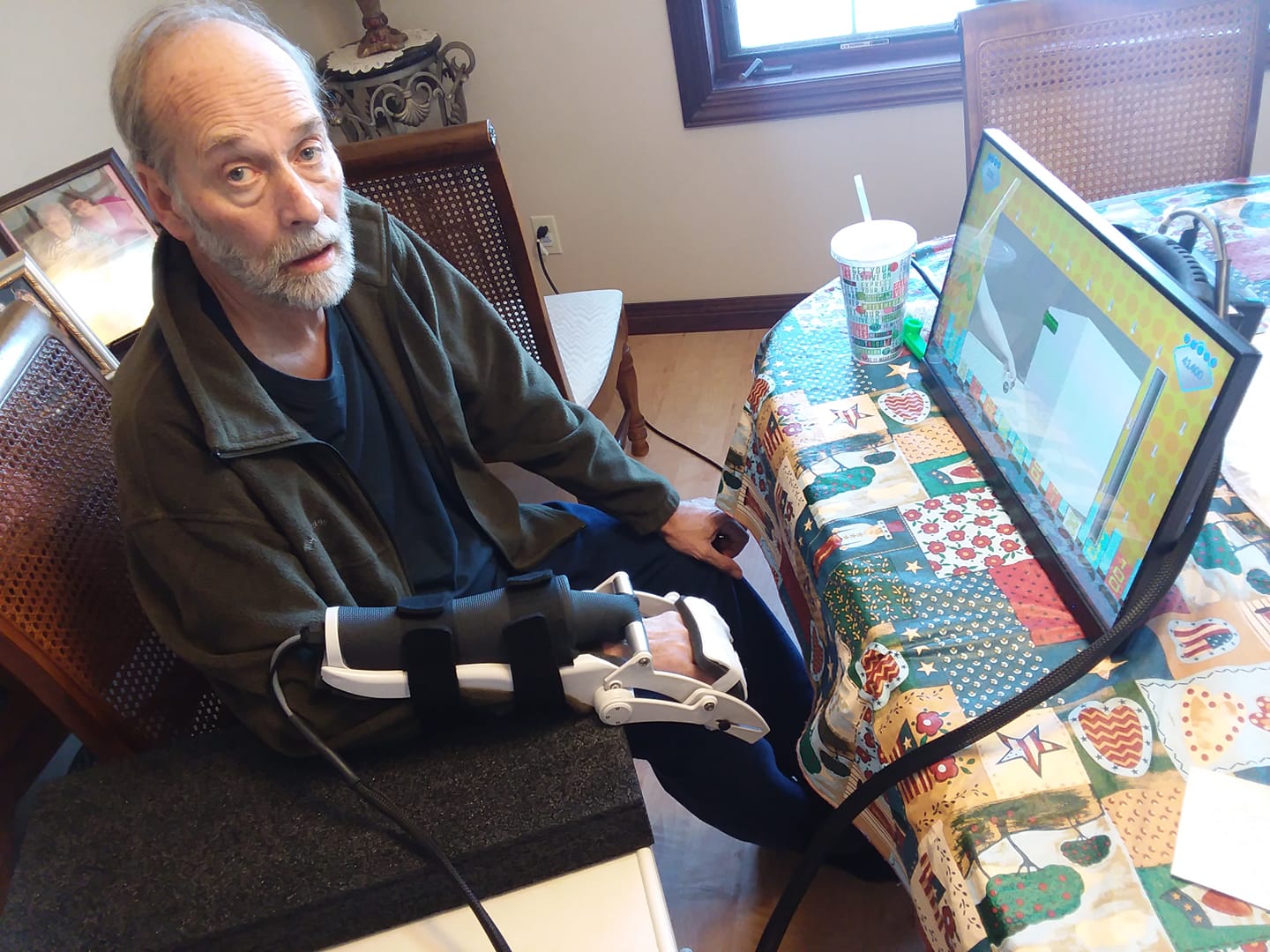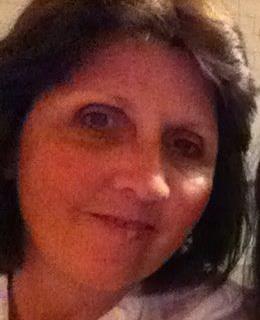 Danny T
Norfolk, NE
My husband started the 25 hr challenge on Jan 18. We seen results after the first day. His stroke left his right arm with having hardly any movement. Even manually moving it to bath caused pain. After the first days therapy there was less pain sometimes none. Danny made it, 25 hrs plus. Therapist is very happy with his improvement. At the beginning of Motus we seen the therapist 2 times then she took vacation, the next time she seen him she was very impressed with his strength and range of motion. It has also helped with the pain he was getting from just moving his arm.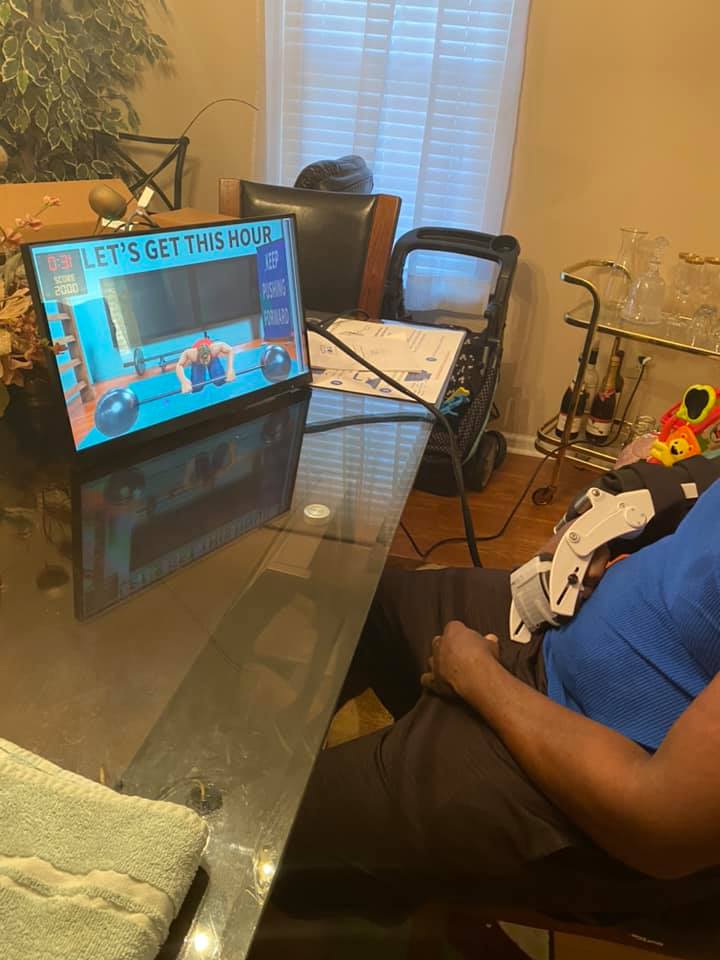 Meri E
Phoenix, AZ
"I can close my fingers. I couldn't close them before. I can grip things and pick them up. I have a little bit of a harder time letting go of stuff, but we're working on that part, and the Hand Mentor actually helps that a lot… And it works really well. It was kind of cool with the way it works with the of games on it. Makes it a little more interactive. I'm not retired. I am still working a full-time job. I still go to the gym. I do all that stuff, so it would fit in really nice at home."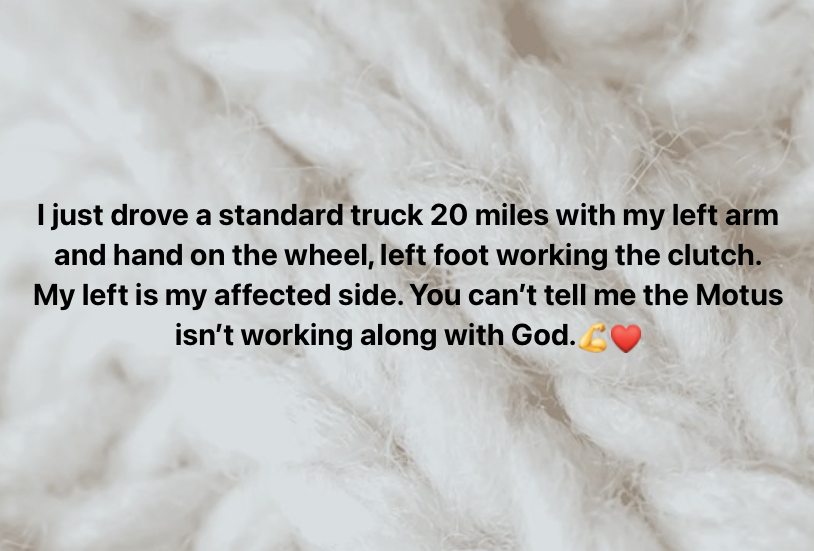 Injured US Veteran
Blairsville, GA
"I noticed a difference almost immediately… my arm feels much looser and limber, less stiff, and easier to move."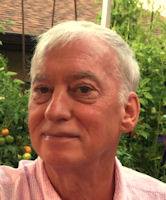 James E
Latrobe, PA
I have now completed over 25 hrs. on the motus nova foot robot. I have noticed more strength in my leg and back. Looking back 2 years ago when I fell and had a setback, this is where my life is now. So now I am going to be careful walking so I don't fall again. Walking without the cane for the first time in 2 years 😋
Kapil M
Locust Grove, GA
"I started using it for about a couple months, and I started immediately seeing improvement in my range in both hands as well as function… one of the activities I was apprehensive about beforehand was cooking. Never thought it was something even in my wildest dreams that I could attempt. As I started gaining more strength in my hand, not only the strength but the confidence to try new things that led me to be able to do more activities in my life."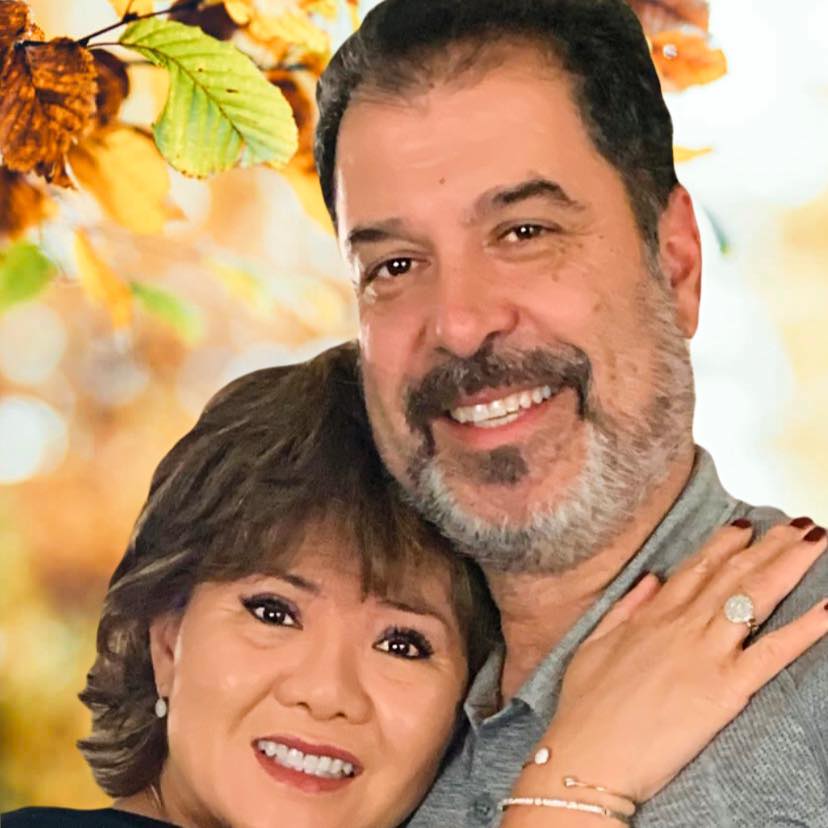 Hanh P
El Paso, TX
"I just completed my 25 hours challenge, my shoulder definitely have more movements and i am able to raise my arm above my shoulder with less effort and pain, looking forward to more recovery with the hand mentor, thank you Motus Nova for this wonderful device. My shoulder had movements but it took me more effort to lift my arm above my shoulder and i had some pain too, now it is easier to raise my arm and minimum pain, the hand mentor definitely helped."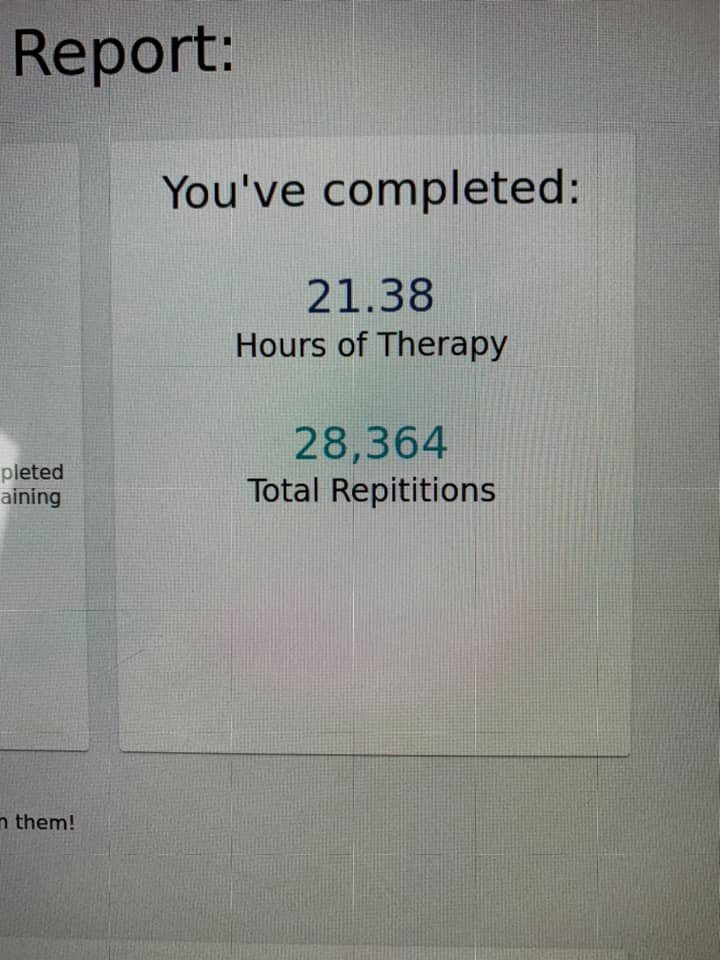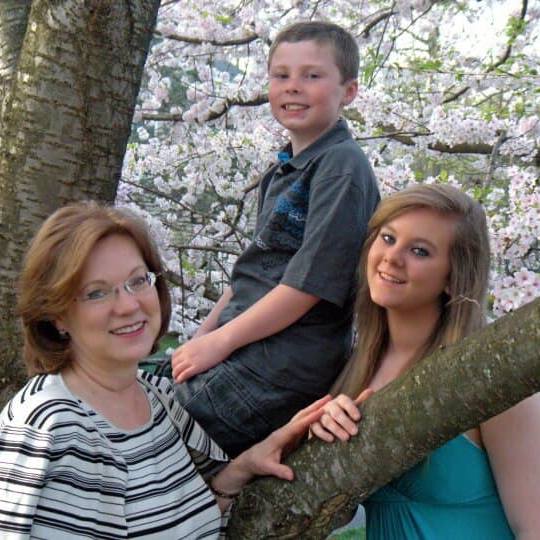 Martha W
Reston, VA
Still waiting for my wrist to move independently but unexpectedly I am now able to move my left arm away from my body for the first time in three years. I am a believer in my hand mentor. I have done nearly 76,000 hand movements and I am anxious for more. Love the solitaire game. It is like a prize after doing my other games. Thank you Motus Nova!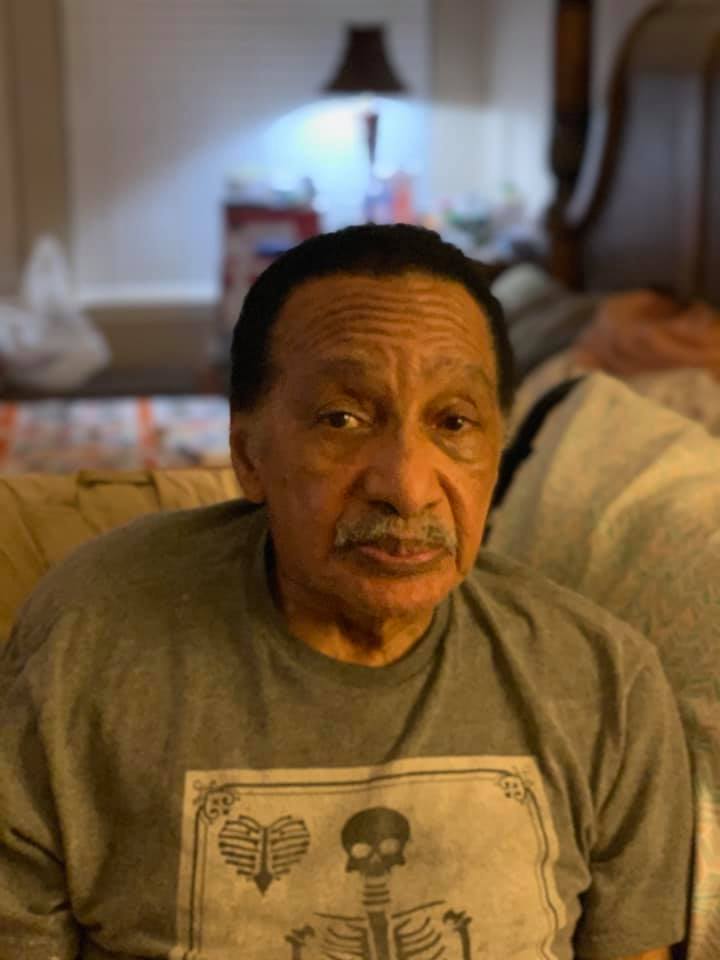 Stacy A
Forth Worth, TX
My dad Robert just completed his 25 hour hand mentor challenge! He's ready to move toward the 30 hours challenge now! 😊 Thank you!! 💕 My dad had no movement on his right side. He is now moving his right thumb and first fingers pretty good along with now trying to move his pinky finger a little. Sometimes he will try to roll his wrist just a little from side to side, and sometimes he will try to move his right up and down in little motions. When he finishes his mentor sessions it will trigger him to sometimes try and move his right leg up and down along with trying to stretch out his right leg from the knee as his whole right side was affected from an ischemic stroke. He has aphasia also but we also noticed that after his great hand mentor sessions his speech will get clear also! We are so grateful for this hand mentor and he really looks forward to his hand mentor sessions! 😊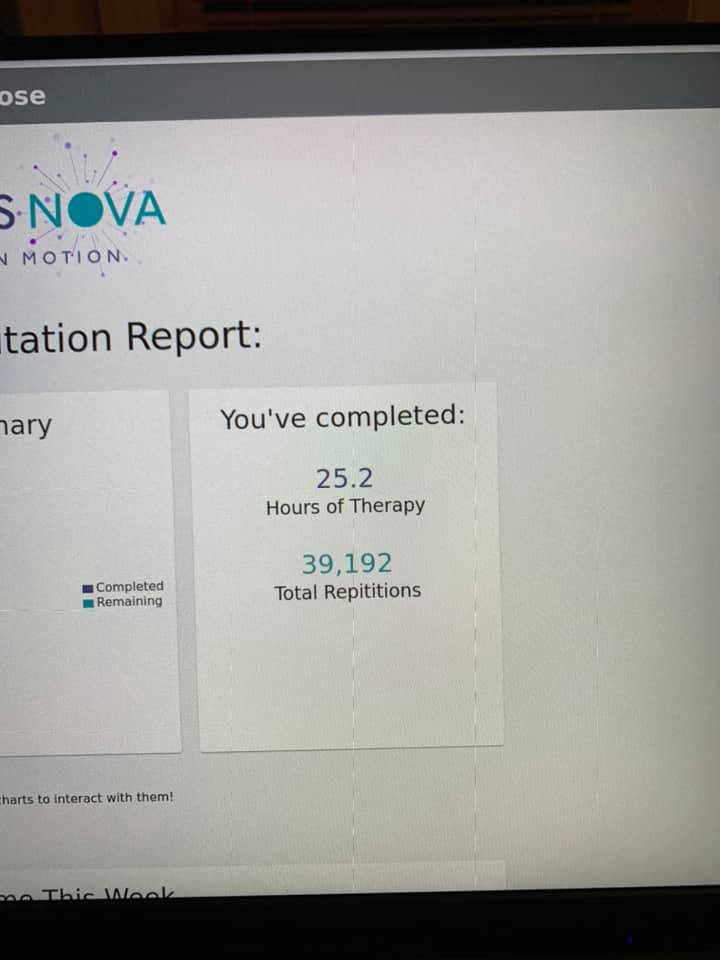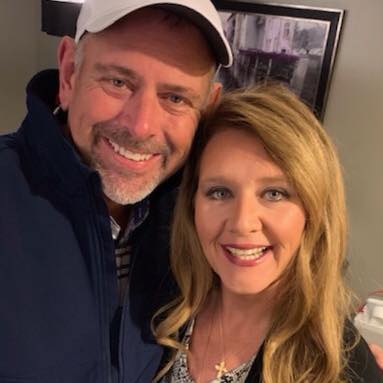 Harold F
Madisonville, Kentucky
"21 hours of my 25 hour challenge complete. Plan to complete the final 4 in the next few days. My hand therapist has seen significant improvements in both extension and flexion. Can't wait to see what improvements I will experience during month two."