Clinically Proven Stroke Rehabilitation
Motus users are making
Recoveries from Stroke

. Reach your recovery goals faster.
When conventional rehab is too slow, Motus is the answer for stroke recovery; a home-based therapy tool that can provide more therapy hours compared to traditional stroke rehab whether you are 10 days or 10 years after brain injury.
"On the left, before 30 days. On the right, after. Neuroplasticity at work!"

– Jodi, caregiver to Rob
"30 hours on the Motus Hand in 30 days complete! I am proud of how far my hand brain and I have come."

– Zoe, PT, DPT
"I have completed the 30 hour challenge on my Motus Hand rehab robot! I'm excited to keep going."

– Connor
Motus Users are
regaining their independence
Trusted by hundreds of clinicians and used by thousands of Stroke Survivors across the nation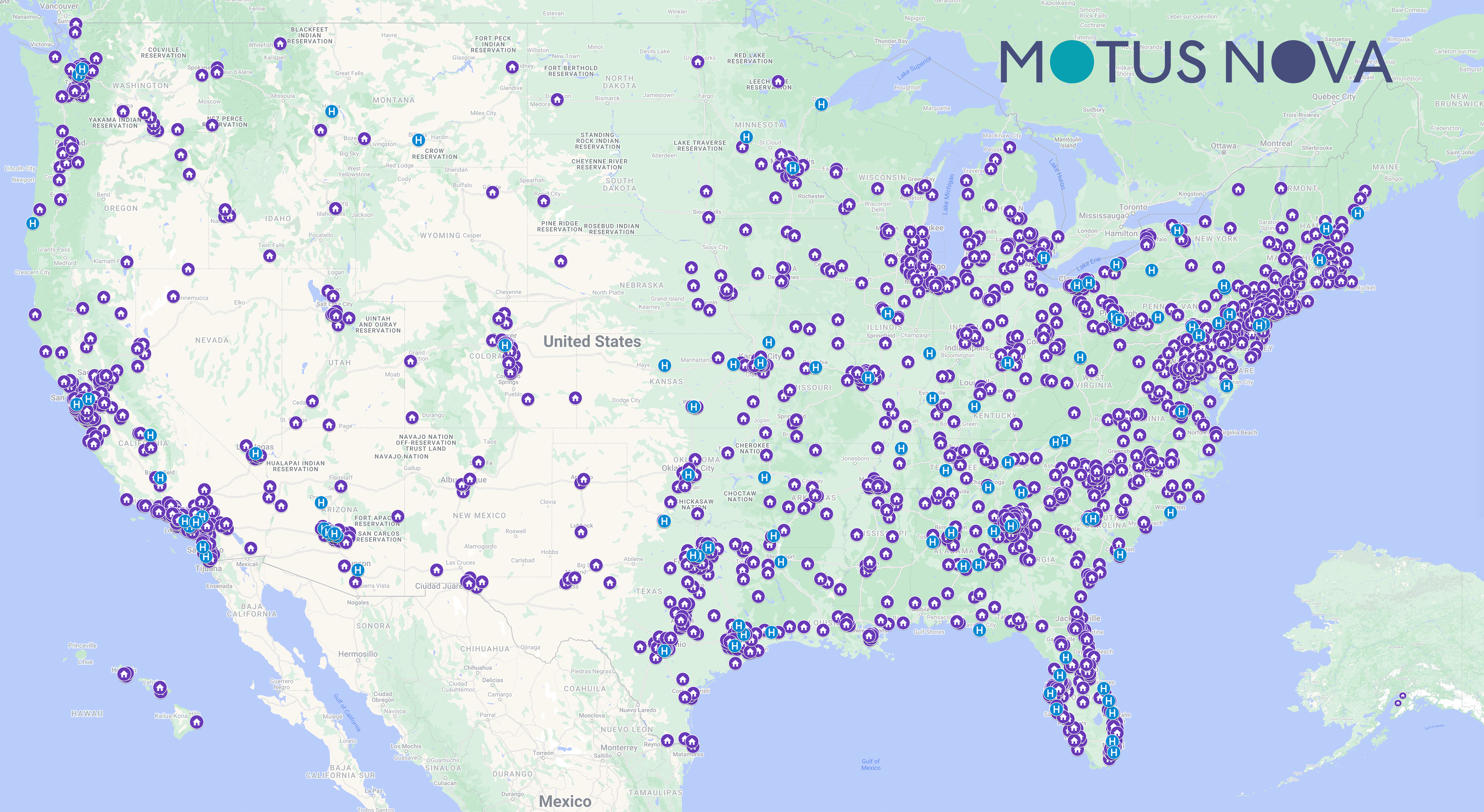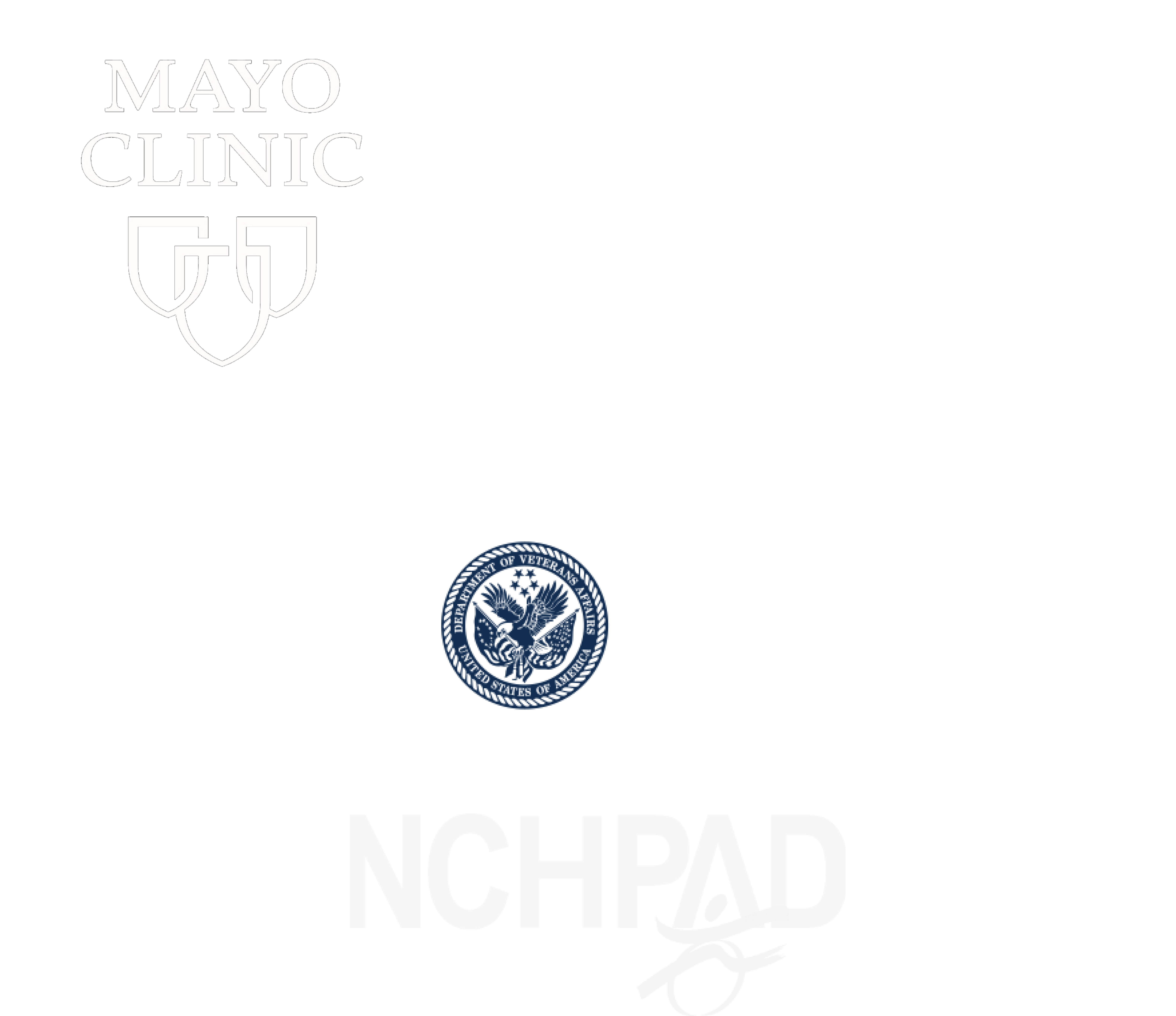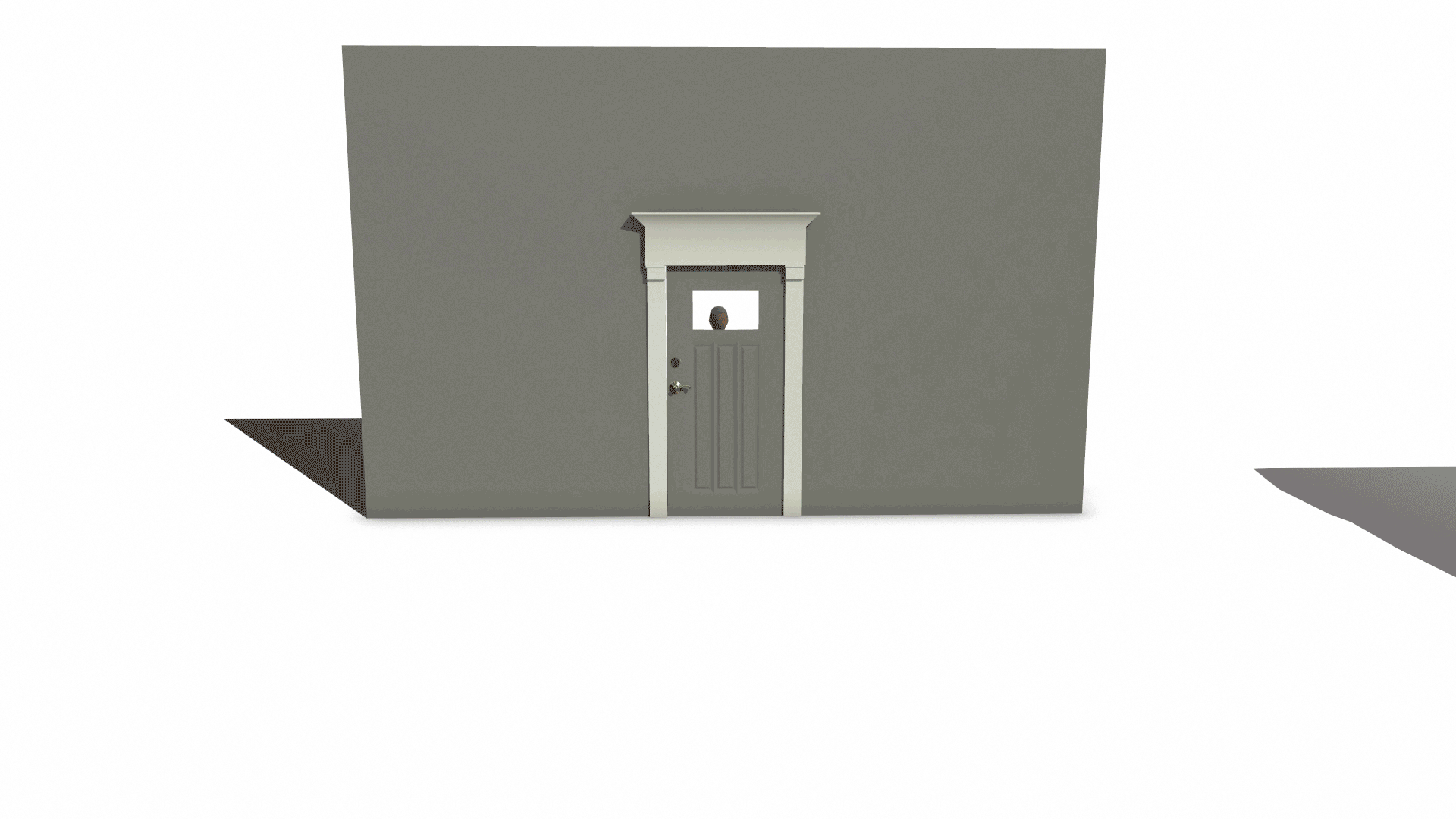 No hassle delivery, easy setup
After beginning your subscription, your Motus will be delivered to your home. You will receive the Motus Hand or Foot and a 23" touchscreen. Set up is designed to be completed with one hand.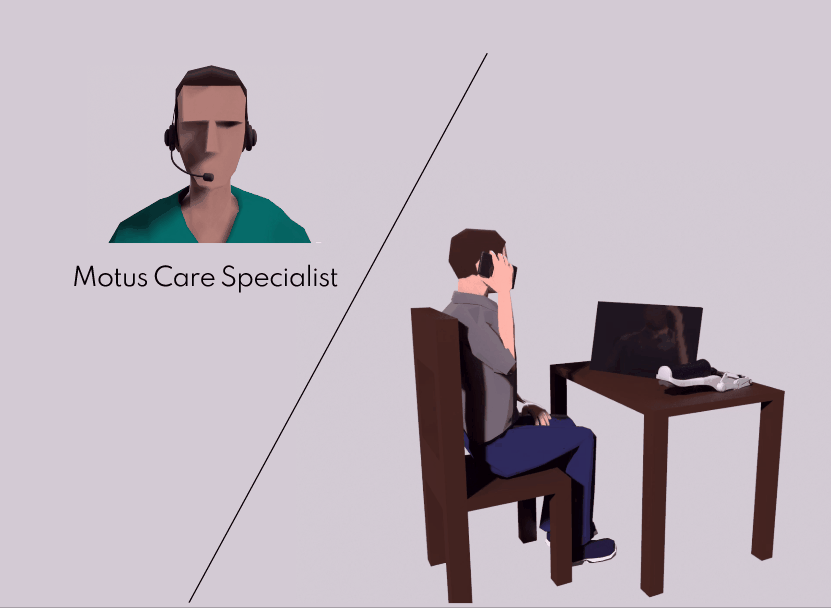 Onboarding call
During the first week of your subscription, a Therapy Specialist will ensure you are on the right track and answer any questions you or a caregiver may have.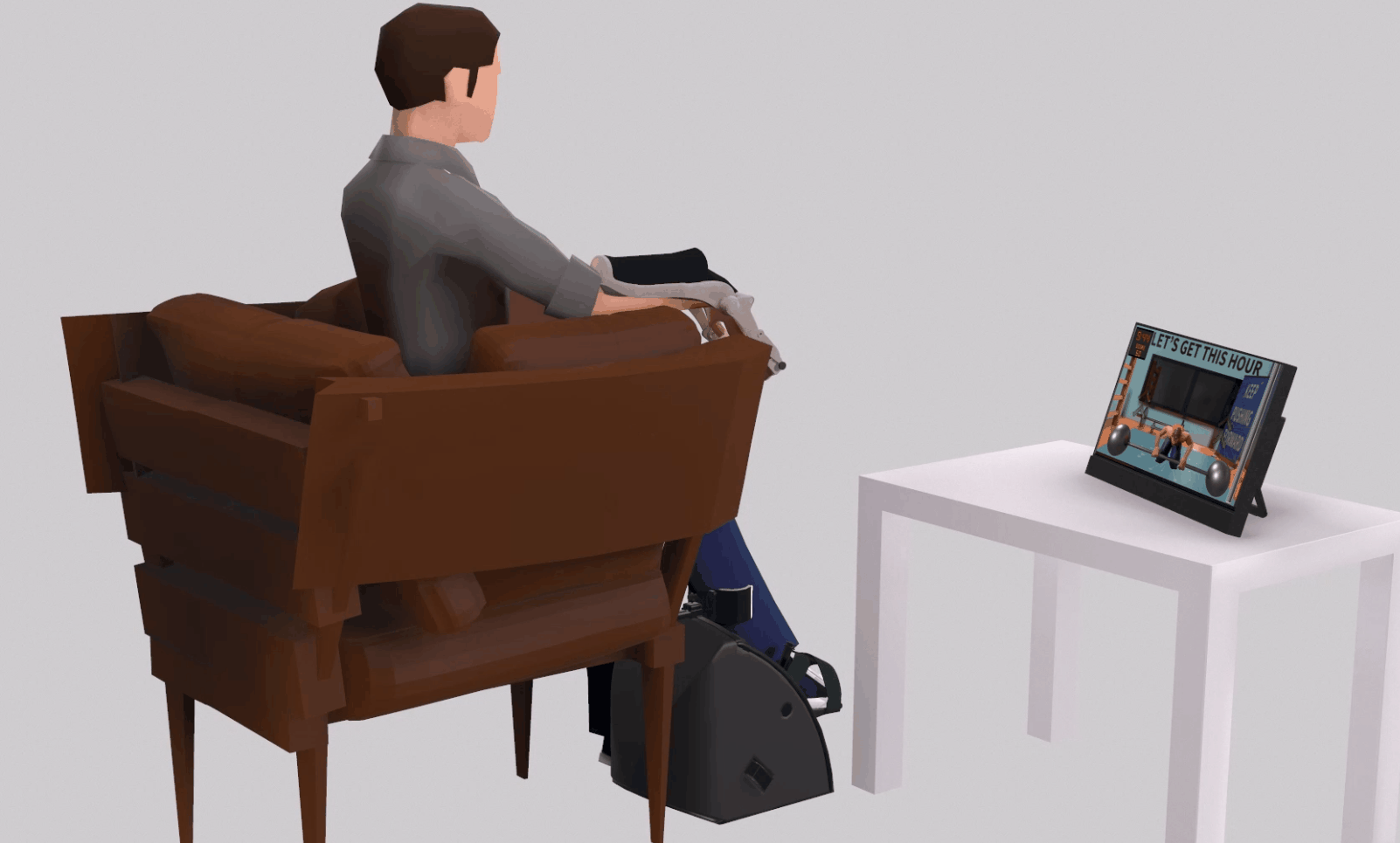 More hours = more recovery
Science says hours predicts recovery. Clinical studies (Lang, et al. 2015, Lohse et al, 2014) showcase that higher doses of therapy can result in faster functional gains. If needed, the Motus will extend or flex your hand or foot similar to a therapist's assistance.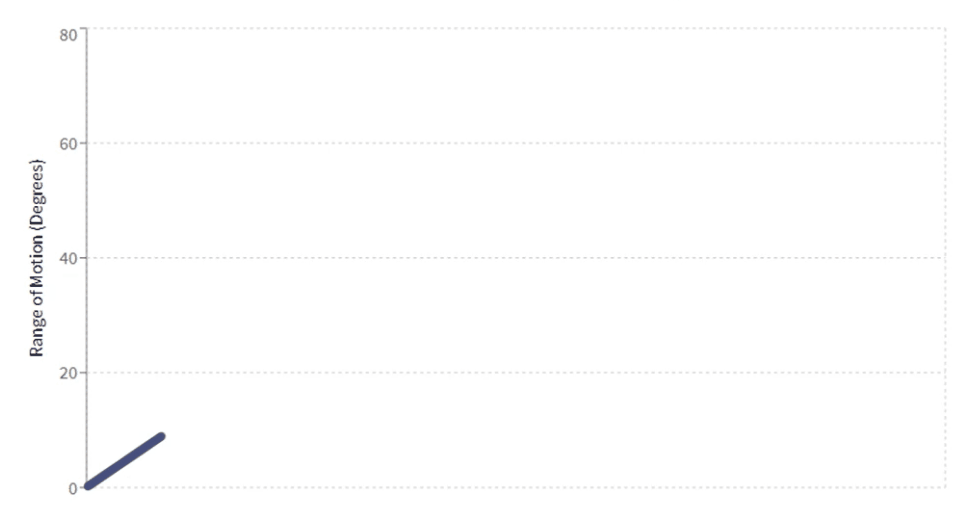 Watch your progress
Brain injury survivors are only getting a fraction of rehab from the healthcare system. With Motus, you can get more hours of therapy on your own schedule. As you continue therapy, you can keep track of your progress by checking your reports on the Motus Screen.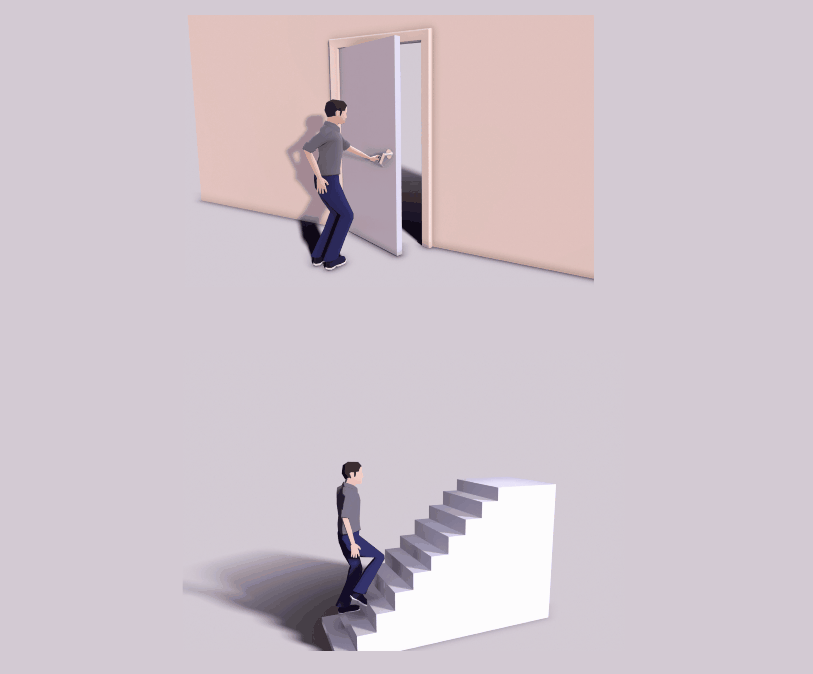 Gradually build independence
Motus therapy has proven to be a game-changer for stroke survivors, even those who are 5 or 10 years post-stroke. By dedicating more hours to rehabilitation each week, users have reported remarkable improvements in their hand function like increased range of motion and reduced muscle tone. These results demonstrate the powerful impact of rehabilitation and the effectiveness of Motus therapy in helping post-stroke patients regain their independence and improve their quality of life.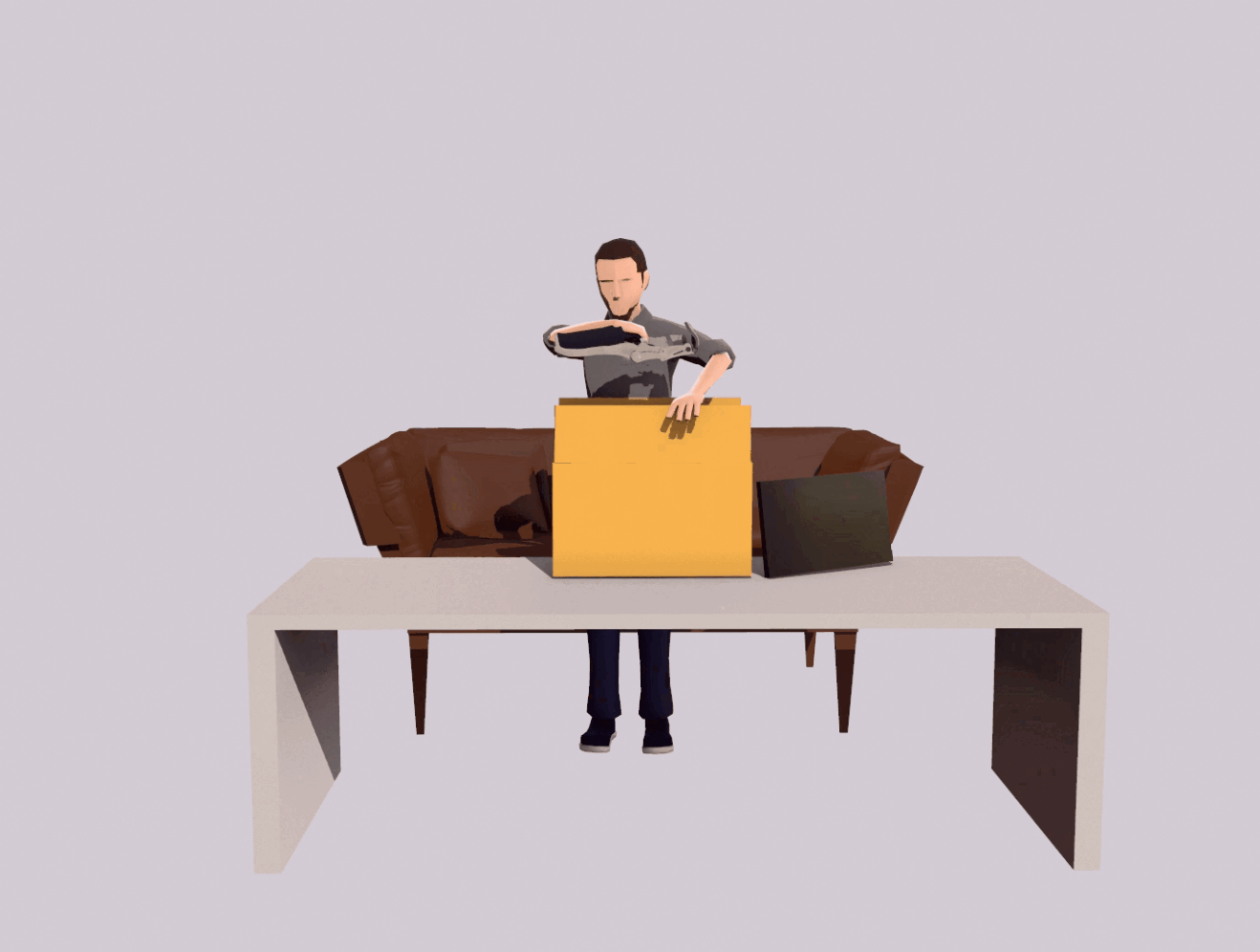 Goodbye Motus!
Our ultimate goal is to restore independence to all brain injury survivors. Once you have reached your rehab goals, simply cancel your subscription and return the Motus Hand or Motus Foot.
Had A Brain Injury 0-10 Years Ago
Brain injury survivors from 5-95 years old are seeing success even if their injury occurred 10 years ago.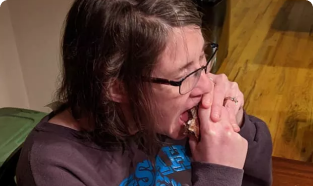 "I had a basal ganglia AVM that ruptured April 2006. Now two months in from my starting point the hand mentor and no wrist movement at day one, […] I can eat a sandwich now with two hands!!!"
Heather Daniel
Stroke Survivor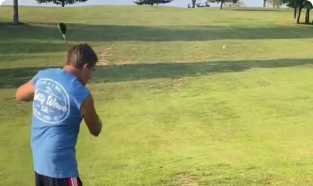 "My husband James played his third round of golf today since having his stroke December 2020. […] He never thought he would be on a golf course playing again!"
Linda Brown
Caregiver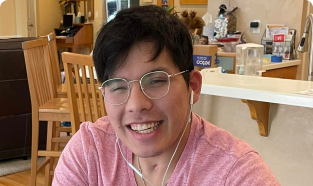 "My son was 2.5 years post-stoke when he started using the hand mentor. Don't give up. The science of neuroplasticity is real. Your brain can change and get better at any age, anytime."
Mak Yost
Stroke Survivor
Want Improved Hand Motor Function
Even if you have no movement, Motus users are seeing improvement in motor control.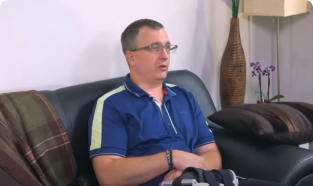 "I couldn't use anything on my left side…It's all about repetition. […] The amount of function I have now compared to what I had right after is probably 80% different."
Dr. Dan Schlatterer
Stroke Survivor, Orthopedic Surgeon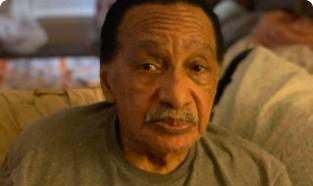 "…My dad has no movement on his right side. He is now moving his right thumb and first fingers pretty good along with now trying to move his pinky finger a little."
Stacy Allen
Stroke Survivor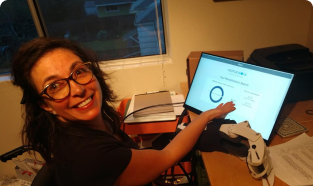 "I am grateful for the positive energy this community brings to the process of getting my groove back. […] I am psyched to be working with technnology on rewiring my movement.
Stacy Kovats
Stroke Survivor
"Before, when I tried moving my hand down at the wrist, it froze solid. Could not do it but I'm starting to see improvements on that!!"
Brandon Rhodes
Stroke Survivor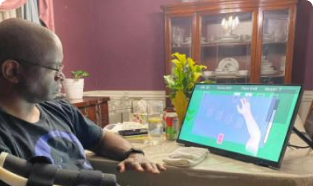 "Terrell Harris completed the #25hourchallenge (two weeks after we received the unit). The hand mentor has helped him extent his wrist (passive)"
Elena Harris
Stroke Survivor
Want Improved Foot Motor Function
The Motus Foot helps stroke survivors walk longer and faster, even if they start with no active movement.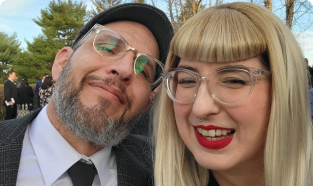 "I lived with foot drop for 13 almost 14 years and I thought I'd never move my toes again. […] The progress is real. […] Eight months after I received my first unit. I averaged about 2 hours a day the first four months."
Kelli Brandt
Brain Injury Survivor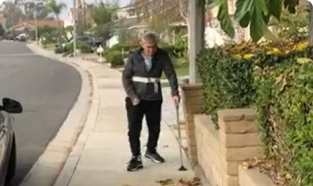 ""I think the motus nova foot mentor is really helping Ivor with his ankle. Today he walked around the cul-de-sac and then rode his 'bicycle' for an hour""
Rochelle Phillips
Caregiver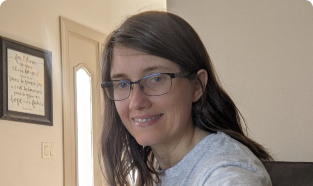 "The Motus Foot really works!!! […] I feel a huge repetition increase in those 8 days in my foot! By the way, I'm almost 16 years post AVM. The brain can heal itself, if you let it."
Heather Daniels
Brain Injury Survivor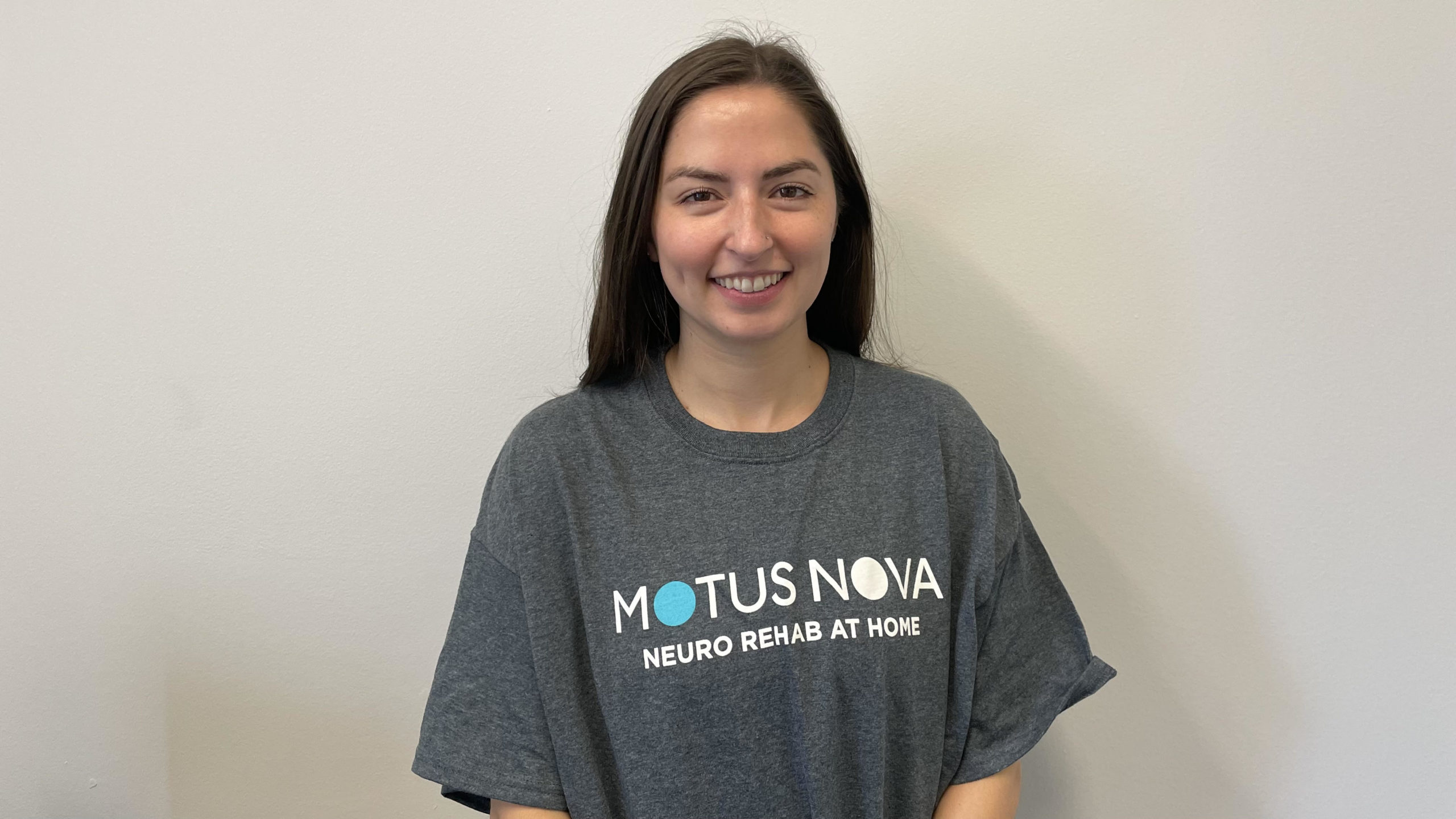 "As a doctor of physical therapy, I strive to empower patients by showing them what they are capable of and encouraging them to take charge of their recovery."
– Melissa, DPT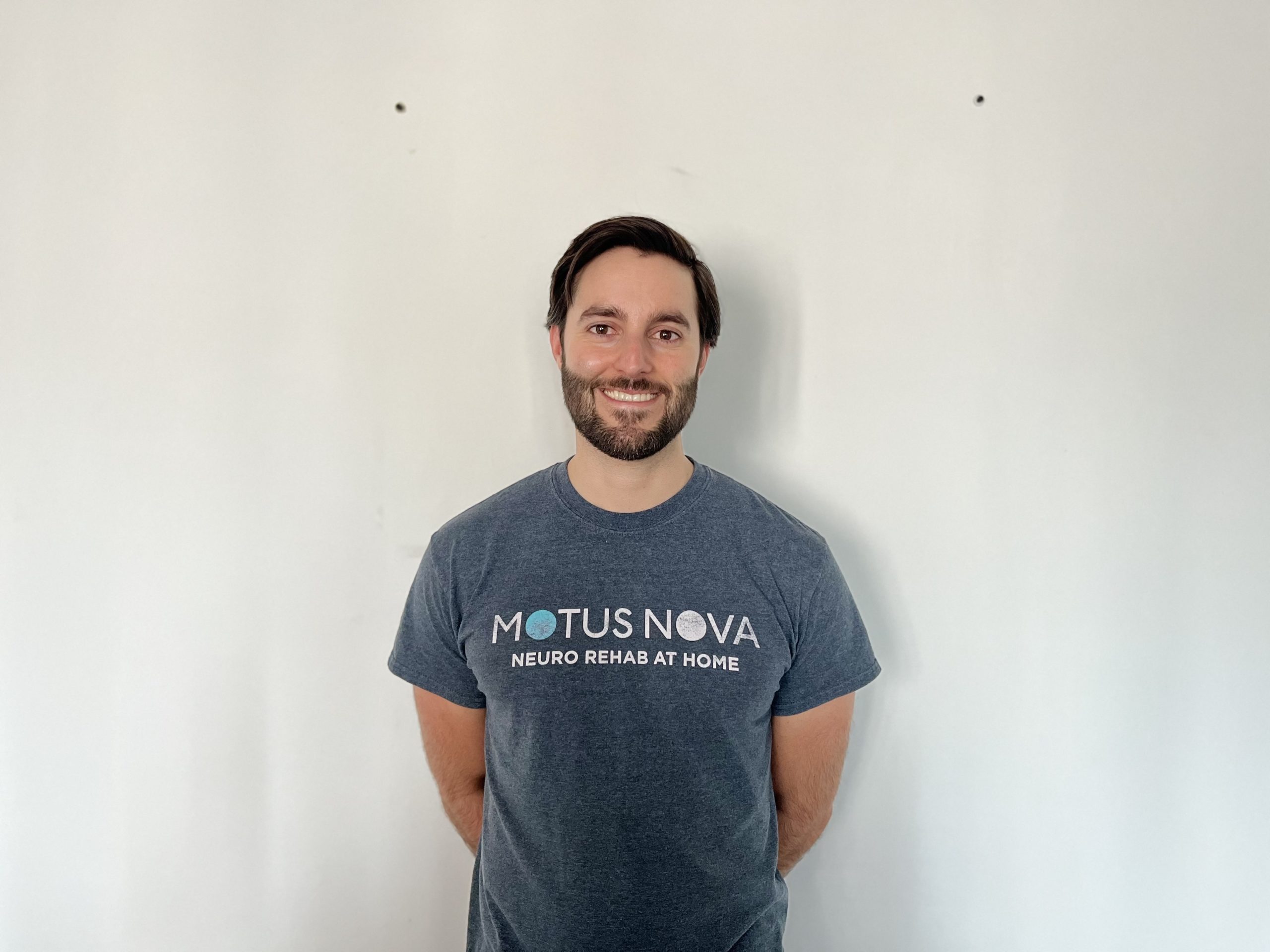 "I have worked extensively with helping stroke survivors regain gross motor functions, like being able to open a refrigerator door and to be able to hold on to their walker."
– Matias
Frequently Asked Questions
The cost of the Motus Hand is $399/month and the cost of the Motus Foot is $699/month. Each subscription includes a 23 inch touchscreen monitor, technical and clinical support, software updates, personalized reports, and personalized therapy. If you do an hour of rehab/day, your cost is only $13/hour of therapy! The Motus Hand and Foot are tools to help you get more hours of clinic equivalent therapy at a lower cost than going to the clinic every day.
Call 470-800-9909 or email info@motusnova.com to speak to one of our clinical specialists, or sign up directly through our website at https://motusnova.com/trial/. Then, your Motus Hand or Foot will arrive in the mail with instructions, and you can get started with therapy at home within 5 minutes. It's really as easy as that. There are no hidden steps or costs.
Every stroke is different. The Motus Hand and Foot have helped a large range of stroke survivors from those with no movement to those with lots of movement, from those a few weeks after a stroke to those who are more than a decade post-stroke, and we have helped a wide range of ages from 5 to 97. For more information you may call 470-800-9909 or email us at info@motusnova.com to be evaluated by one of our clinical specialists, or fill out the assessment below and one of our team members will reach out to you within the next 24 hours!
Nope! As soon as you have reached your goals, you get to return it (i.e. no long-term commitment). Our goal is to get you back to doing your daily tasks without the Motus Hand or Motus Foot.
In your own home! Once you sign up and receive your Motus Hand or Foot, you'll have 10 days to try it out to see if it works for you. If so, great! If not, just give us a call at (844) 668-8766 and fill out our refund request form to start your return and initiate a full refund for the subscription.
82% of our users have reported an improvement in function after a few months of use during the our clinical trials. The Motus Hand and Foot are Class 1 FDA approved and have a decades worth of clinical studies to prove their effectiveness. Clinical studies at the Emory and VA hospitals showed that when 50 stroke survivors used the Motus Hand and another 50 did therapy with a therapist, both groups had equivalent outcomes in recovery after 3 months.
There are 3 quick steps to get started. Once you receive the Motus Hand or Foot there will be instructions that teach you how to turn on the device. Then, a series of videos will teach you how to put on and use the Motus Hand or Foot. Finally, you press "Begin Therapy" and get started right away. The best part is that you don't need someone to teach you because it is designed for stroke survivors. We also have routinely scheduled onboarding calls and check-in assessment appointments for each person to go over your progress or in case you have any questions to make sure everything is working and most importantly make sure you are getting the most out of the Motus Hand or Motus Foot.
Our robotic devices are complex machines and expensive to produce. Hundreds of clinics and hospitals all over the US have purchased the Motus Hand and Motus Foot devices for $20,000. We offer a subscription service for home users starting at $399/month as part of Motus Nova's mission to increase accessibility to rehabilitation.
We typically only ship within the US, but will make exceptions on a case by case basis. Send us an email to info@motusnova.com to learn more abuout this option.
Your recovery story
Starts Today

.